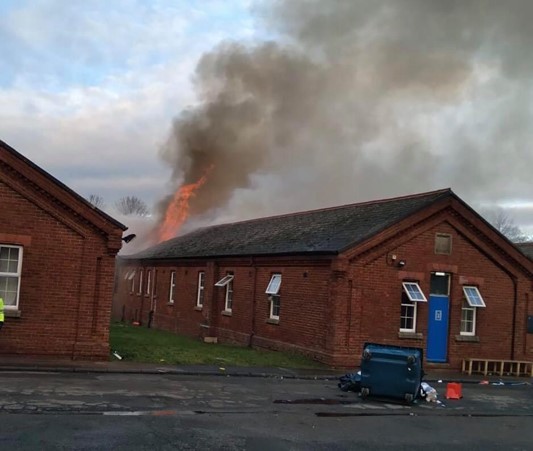 02 Feb

Asylum seeker at Napier Barracks obtains court injunction that he must be re-housed

A deputy High Court judge today ordered that an asylum seeker and potential victim of trafficking who is housed at the Napier army barracks in Kent must be urgently re-housed in alternative adequate accommodation within 24 hours.

The Claimant is an asylum seeker and potential victim of trafficking who claimed asylum in the UK in August 2020. He has been accommodated in Napier Barracks since September 2020 and, although the Home Office agreed to transfer him to alternative accommodation on 19 January 2021, they had still not done so two weeks' later.

The use of Napier Barracks to house hundreds of asylum seekers in recent months has been highly controversial due to unsafe and unsanitary conditions which have been made worse since a major COVID-19 outbreak. The Court heard how residents at the barracks – which houses approximately 400 asylum seekers and has been in use since September 2020 – have been told they are not permitted to leave the barracks under any circumstances, and required to self-isolate, since a COVID-19 outbreak over two weeks ago resulting in at least 100 positive COVID-19 tests. It also heard evidence about the unsafe and insanitary conditions at the barracks, with 14 men sharing a room, lack of heating, poor sanitary conditions, and risk of COVID-19 infection, and about the impact of a recent serious fire, which has forced the Claimant to sleep on a mattress on the floor of another shared dormitory and left the barracks for a number of days with very limited electricity, no hot water or heating despite freezing temperatures and limited food and drinking water.

The government told the court that transfers away from the barracks were not possible while it was in lockdown, but the Claimant submitted that exemptions set out in the Health Protection (Coronavirus, Restrictions) (Self-Isolation) (England) Regulations 2020 applied, including where it was necessary for the avoidance of further harm.

The Court ruled that the Claimant had made a strong prima facie (at first sight) case that the accommodation at Napier Barracks was wholly inadequate for him and highlighted in particular the "prison-like" conditions at Napier and the risk of COVID-19 infection.

The Court also referred to psychiatric evidence which showed that the Claimant's mental health "appears to have significantly worsened since being placed at Napier Barracks and that prolonged indefinite accommodation at Napier Barracks has injuriously affected his mental health" and noted that this painted a "powerful picture".

Deighton Pierce Glynn represented the Claimant at the hearing. Emily Soothill, solicitor at Deighton Pierce Glynn, commented:
"This is a very welcome decision both for our client, a vulnerable asylum seeker and potential victim of trafficking, but also the other asylum seekers currently accommodated in Napier Barracks, as it means that other residents can now be transferred out and claims regarding the adequacy of the accommodation provided in Napier Barracks, including whether it is in breach of the Article 3 prohibition against inhuman and degrading treatment, can be properly considered by the High Court".
The claim will now continue to a full day hearing on 16 February 2021, which will decide whether permission should be granted to apply for Judicial Review to the Claimant and five other individuals who were all accommodated in Napier Barracks at the time they started legal proceedings. The Claimants seek to challenge the use of Napier Barracks to house asylum seekers on the basis that the conditions create a real risk of a breach of the European Convention on Human Rights and fail to meet essential living needs as required by section 95 of the Immigration and Asylum Act 1999.
The Claimants are all anonymised pursuant to Court Order and cannot be identified for legal reasons related to their asylum claims. The relevant case references are: NB v SSHD CO/312/2021, M & F v SSHD CO/329/2021, OMA v SSHD CO/397/2021, XD v SSHD CO/354/2021, YZM v SSHD CO/402/2021
The joint hearing will take place remotely and anyone interested in attending the hearing should contact the Administrative Court.
Sue Willman, Emily Soothill, Ahmed Ali and Rosa Potter from Deighton Pierce Glynn are instructed by four of the Claimants (NB, M, F and OMA). Counsel instructed in those claims is Tom Hickman QC of Blackstone Chambers, and Leonie Hirst and Adam Wagner of Doughty Street Chambers.
Matthew Gold & Co Solicitors are instructed by the other two Claimants (XD and YZM) and Counsel instructed in those claims is Shu Shin Lu and Antonia Benfield of Doughty Street Chambers.
For further details regarding the Napier barracks, see news reports here:
https://www.theguardian.com/uk-news/2021/feb/02/former-immigration-minister-criticises-use-of-barracks-to-house-asylum-seekers?CMP=Share_iOSApp_Other
https://www.theguardian.com/world/2021/jan/22/asylum-seekers-plea-for-help-as-covid-sweeps-kent-former-army-barracks
https://www.theguardian.com/uk-news/2021/jan/29/napier-barracks-fire-asylum-seekers-kent