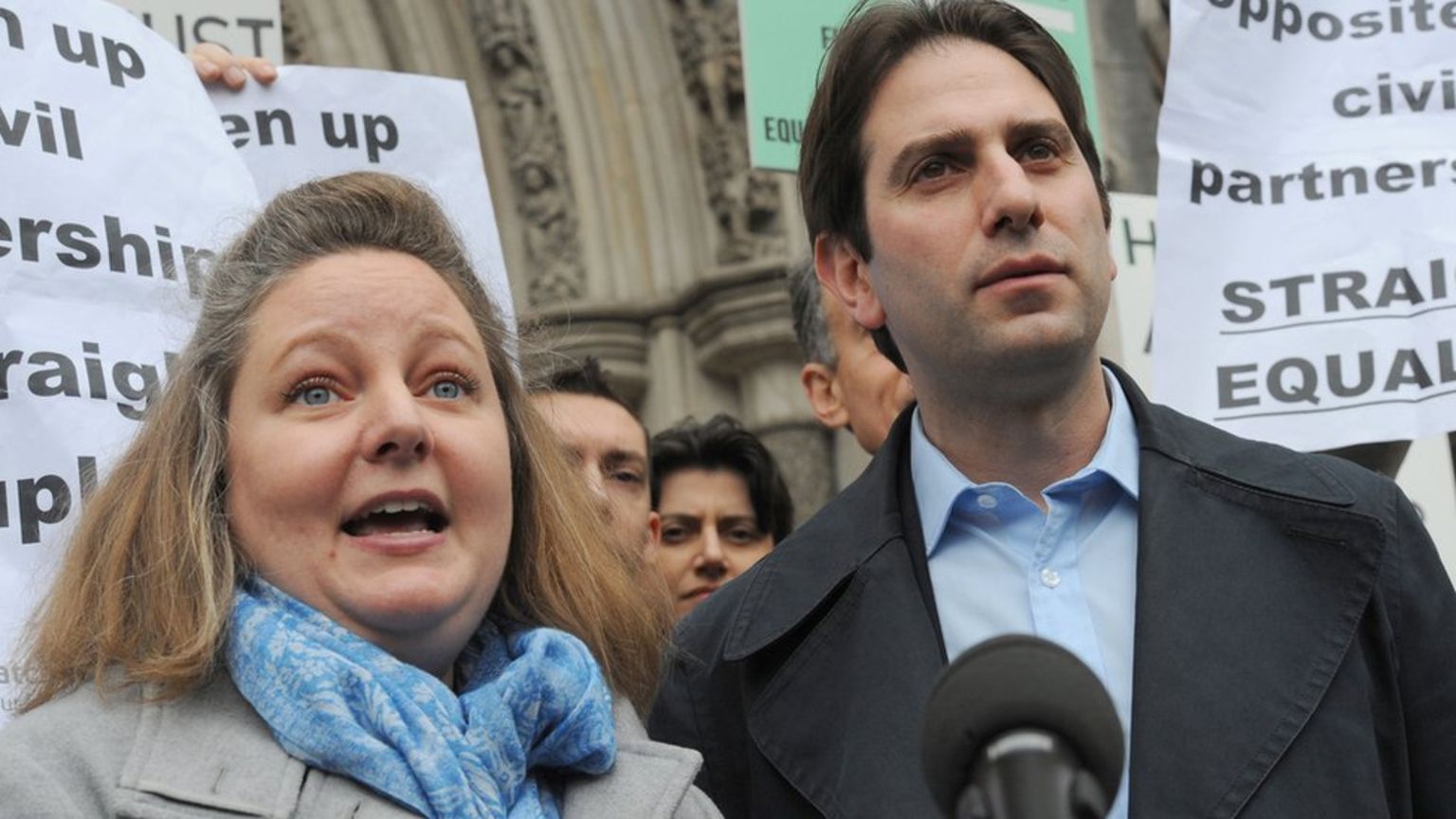 14 May

Civil partnership case in the Supreme Court

Our clients, Rebecca Steinfeld and Charles Keidan, are calling for all couples to have access to civil partnerships in a case being heard in the Supreme Court.

Since 2013, same-sex couples have been able to choose between marriage or civil partnership, but the Government has resisted calls to extend this right to opposite-sex couples.

Rebecca and Charles, represented by Louise Whitfield of Deighton Pierce Glynn have been pursuing a change in the law through the Courts since 2014.  In February 2017, the Court of Appeal ruled that the current position could not continue indefinitely, but, by a 2:1 split decision, gave the Government limited time to decide on the future status of civil partnerships.  In August 2017, the couple was granted the right to appeal to the Supreme Court.

The Government's claim in February 2018 that it would undertake further research and consultation appears to be no more than a delaying tactic, with the Equalities Office's own command paper confirming that "At the earliest, we would anticipate being able to consult on the future operation of civil partnerships in 2020," almost certainly ruling out legislation in this Parliament, despite the Court of appeal ruling.

In the Supreme Court Karon Monaghan QC and Sarah Hannett will be arguing on behalf of our client, that it is plainly discriminatory to allow same-sex couples to have a civil partnership and yet deny opposite-sex couples and that the Government's continued delay in ending this discrimination is no longer tenable. Indeed, Louise Whitfield explains: "This is a case of blatant inequality and while the Government has consistently asked for time to address it, the bottom line is that it is now five years since it was introduced.  It brings the law into disrepute if such self-evident discrimination is allowed to continue whatever the circumstances."

Rebecca and Charles have been overwhelmed by the public support for the case, and have managed to raise tens of thousands of pounds through crowdfunding in order to bring the case. Over 127,000 individuals have signed a petition in support to a change in the law and as many as 3.3 million unmarried couples could benefit from a change in the law if they are successful. Allowing civil partnership for opposite-sex couples, would be fair, popular and protect children and their families. It would provide full parental rights, inheritance tax and pension rights, thereby no longer penalising long-established families who choose not to marry.

Coverage of our client's case can be found here in the Guardian and here in the Daily Mail.

Please see our twitter page for ongoing developments in this important Supreme Court case.