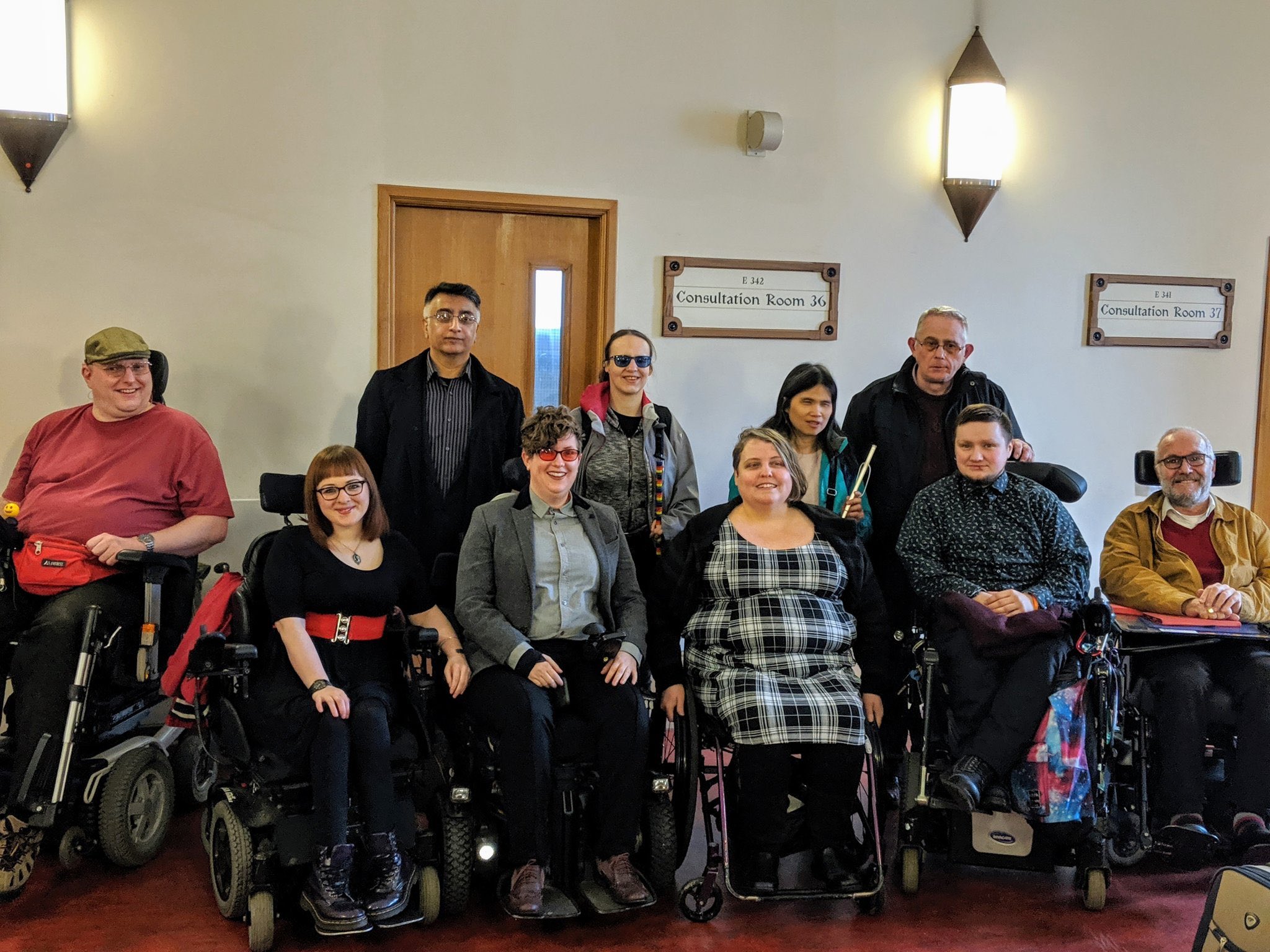 25 Feb

Disability campaigners call on Justice Minister to protect people discriminated against under the Equality Act following High Court judgment

On 19 February 2020, the Court dismissed a claim for Judicial Review brought by disability campaigner and DPG client, Esther Leighton, to reform the legal system to ensure victims of discrimination are not put at risk of enormous adverse costs orders. The case sought to force the Government to extend the Qualified One Way Cost Shifting (QOCS) system, currently used for personal injury claims, to Equality Act cases.

In its judgment, the Court recognised the barriers faced when bringing cases under the Equality Act and acknowledged that the current costs rules were stopping people from enforcing their rights. However, the Court held that the Ministry of Justice had not yet taken a decision on whether to extend QOCS to discrimination cases and should be given more time to do so, and more time to comply with the public sector equality duty. The Judge did not accept that the current arrangements breached our client's right of access to a Court and unlawfully discriminated against her.

Individuals can take discrimination cases to Court under the Equality Act. However, seven years ago, legal reforms left most people covered by the Equality Act without access to a lawyer. This has resulted in some campaigners choosing to represent themselves out of principle, though this is usually only viable for simple cases. People faced with complex cases risk huge legal bills for themselves and potentially the other side, often rendering the option out of reach.

The judgment made clear to the Government that the lack of cost protection "has acted as a real deterrent" to disabled people being able to assert their rights under the Equality Act. The Court said if the MoJ did not make a decision and "kicked it into the long grass", this could amount to a decision not to give costs protection to disabled claimants. Disability activists are now calling for the Lord Chancellor and Secretary of State for Justice to meet with them and discuss how the Government plans to ensure their rights under the Equality Act.

Our client, Esther Leighton, a wheelchair-user who has taken multiple cases against discriminatory service providers said:

"Many big businesses are reluctant to even spend £50 on a portable ramp to give wheelchair users access to their shops, it makes me and other disabled people feel like second class citizens. Thousands of disabled people are unable to access basic services on a daily basis and businesses don't care because they know their discriminatory practices won't be legally challenged.Whilst enforcing the Equality Act would be the best way to protect people from discrimination, introducing Qualified One Way Cost Shifting would be a huge step in the right direction. We call for Robert Buckland, the Secretary of State for Justice to meet with disabled people and our organisations to discuss how disabled people face undue barriers to accessing their rights under the Equality Act."

The case was supported by Inclusion London who were granted permission to intervene. A spokesperson said:

"The judgment is a clear recognition of how difficult it is for disabled people to challenge discrimination by bringing cases under the Equality Act 2010. We urge the government to take action now and extend costs protection to discrimination cases and make it possible for us to enforce the rights we have under the Equality Act."

Esther Leighton was represented by DPG's Louise Whitfield and her barrister is Karon Monaghan QC of Matrix Chambers. The EHRC funded the Judicial Review due to its strategic importance in ensuring access to justice for all people.

The full judgment can be accessed here.