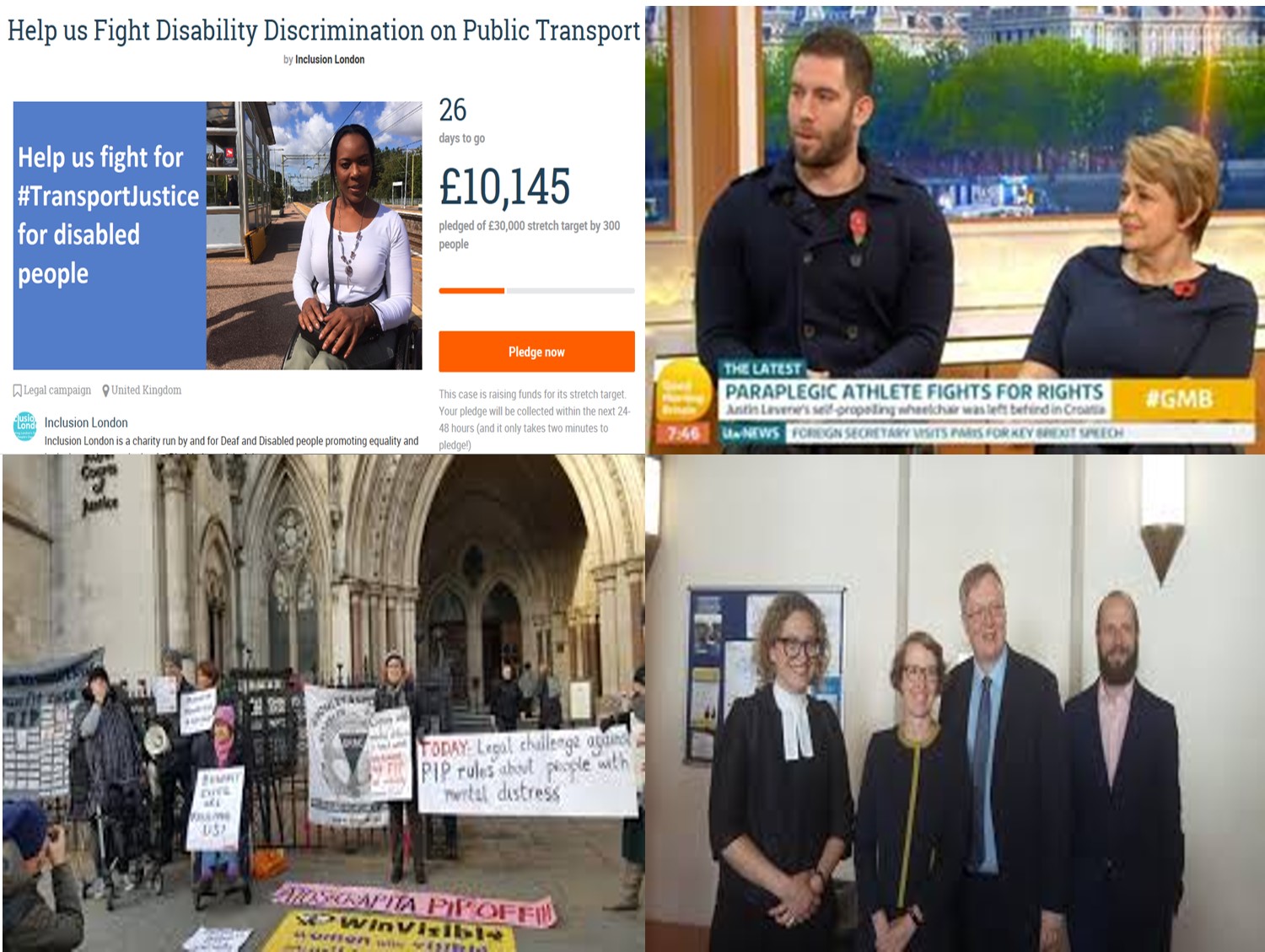 17 Jun

Disability Justice Project Joins London Legal Walk

The Disability Justice Project, run by Inclusion London and supported by Deighton Pierce Glynn, is joining the London Legal Walk for the first time – to raise money for its vital work defending and protecting Deaf/Disabled people's rights through raising awareness on the discrimination and the lack of access experienced by Disabled people: access to legal advice, access to public transport, access to independent living, and access to the legal profession.

The Project supports London Deaf and Disabled People's Organisations to use the law creatively and effectively to help Deaf/Disabled people make their rights to independent living and access to goods and services a reality. All funds raised by the team will go directly to the Project to help with the anti-discrimination work supporting Deaf and Disabled people to exercise their rights without interference.

Part of the money raised will also go to Transport Justice – a fund set up to support legal advice on cases where Disabled people have experienced discrimination when trying to use buses or trains. Transport Justice has already enabled Disabled people to secure legal advice and we hope that increased funds will help support the expansion of this already successful project.

The DJP Team has designed its own accessible route – no steps, no gravel, no steep dropped kerbs – and arranged accessible start and finish points. The route interlinks with parts of one of the longer, traditional routes and we hope other teams will join us for part or all of our route.

The DJP Team includes DJP staff, clients and lawyers who have worked on the cases and provided training. We're being supported by a number of colleagues from the Equality & Human Rights Commission, and staff from DPG.

There's still time to donate via our fundraising page.