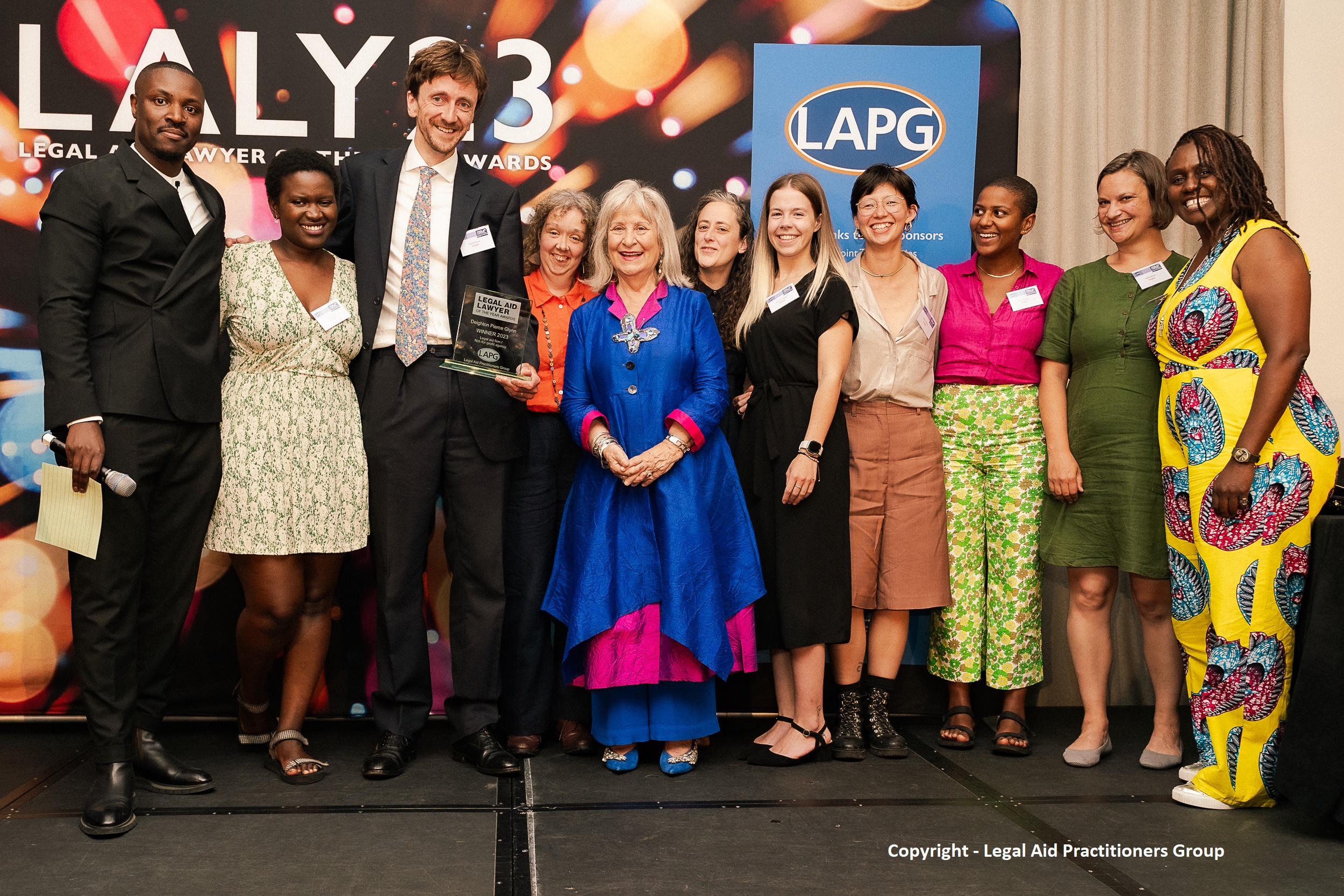 13 Jul

DPG named Legal Aid Firm of the Year

Deighton Pierce Glynn was last night presented with the award for Legal Aid Firm of the Year at the 2023 Legal Aid Lawyer of the Year awards ceremony.

We are honoured to have been recognised among an outstanding field of Legal Aid lawyers and support staff from across the country who undertake such vital work in a wide range of areas. https://www.lag.org.uk/article/214208/a-true-badge-of-honour

We were nominated for our ongoing work with Afghan nationals who were refused relocation to the UK through official government protection schemes. The DPG team were presented with the award by Helena Kennedy KC.

At a time when the services of social justice lawyers are in greater demand than ever, the evening was a great opportunity to hear about the work of each nominee and to celebrate what they and their clients have achieved together.