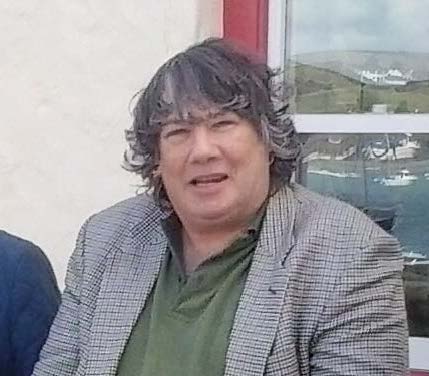 25 Jan

Excessive restraint resulted in positional asphyxia death of Meirion James in Dyfed-Powys Police custody

DPG's Clare Richardson and Garden Court's Rajiv Menon QC represented the family of Meirion James in the inquest which concluded yesterday. The jury found that positional asphyxia resulted in his death following excessive restraint on 31 January 2015 in the custody of Dyfed-Powys Police.  They also identified failures to communicate "significant information" and follow procedures.

Meirion was 53 years old when he died and was a dearly loved son, brother and uncle. Fluent in several languages including his native Welsh, he had worked as a translator as well as a school teacher. He was passionate about poetry, literature and music. Meirion lived with bipolar disorder throughout his adult life. In late 2014, he stopped taking lithium, his primary psychiatric medication for the preceding 29 years, because of side effects. Soon after his mental health started to deteriorate.

On 30 January 2015 Meirion was involved in a road traffic incident near Llanrystud. Attending police officers described Meirion as behaving erratically, having "lost all sense" and appearing to experience an acute psychotic episode. He was detained under section 136 of the Mental Health Act 1983 and taken to Aberystwyth Police Station where it was feared that he had taken an overdose of medication. Officers escorted Meirion directly to Bronglais Hospital, but failed to inform hospital staff that he was detained under section 136.  Because of this he was discharged later that day without the mandatory mental health assessment.  Whilst he was at Bronglais Hospital, Meirion's sister phoned both the hospital and Meirion's GP, desperately hoping to arrange a psychiatric assessment for him.

In relation to 30 January 2015 the jury found that:
The detaining officer failed to inform the custody sergeant at Aberystwyth Police Station that he had detailed Meirion under section 136, and the related failure to secure a full mental health assessment for Meirion, contributed to his death
Insufficient weight was given to Meirion's sister's call to Bronglais Hospital
The hospital doctor could have called Meirion's GP to obtain further information and the GP could have called the hospital after his conversation with Meirion's sister
Shortly after his discharge from Bronglais Hospital, in the early hours of 31 January 2015, Meirion called 999 to report had he had assaulted his elderly mother.  The jury heard the harrowing recording of this call, in which Meirion could be heard in a state of acute distress repeatedly pleading for medical help for her.  Attending police officers gave disturbing evidence about dramatic fluctuations in Meirion's mood and his repeated expressions of delusions.
Meirion was arrested and taken to Haverfordwest Police Station where he arrived just after 5am.  He was placed on constant observations, with an officer sitting directly outside his open cell door.  Shortly before 8am Meirion was seen by a doctor who, based on the information she had at the time, advised the custody sergeant that the constant observations could be stopped.  Instead Meirion was put on 30 minute intermittent cell checks.  The jury heard distressing evidence that on 13 separate occasions between then and the fatal restraint, Meirion could be seen on CCTV pulling clumps of hair out of his own head, as well as other clearly disturbed behaviour. Evidence suggested that the officers and custody staff members on duty viewed this behaviour as childish, rather than a worrying deterioration in Meirion's mental health. One officer could be heard on CCTV describing Meirion as a "fucking idiot".  Meirion's requests to see a doctor again were ignored.
At around 10.30am, an Inspector entered Meirion's cell with another staff member. A comment appeared to provoke Meirion to rush towards and out of the cell door.  An alarm was sounded and seven police officers and staff members restrained Meirion outside the cell.  Despite having been trained of the dangers of doing so, they restrained Meirion on his front in the prone position with pressure to his back and neck. Three of the seven had had training less than a fortnight before about the dangers of prone restraint and positional asphyxia, which highlighted the 2008 death of Sean Rigg following restraint during a mental health crisis.
The jury further found that:
Meirion died as a result of excessively long restraint in the prone position
Overall, there was a "failure to pass significant information and follow procedures", from the initial incident at the roadside on 30 January 2015 to the point of Meirion's death
Diana Vaughan-Thomas, Meirion's sister, said: "Meirion was my much loved brother and a wonderful son and uncle to our mother and my children.  It's been a painful 4 year wait for this inquest, and a tough few weeks hearing the evidence about what happened to Meirion.  He shouldn't have died.  I hope that lessons will be learned so that this won't happen to anyone else in the future, and that Meirion can rest in peace now."