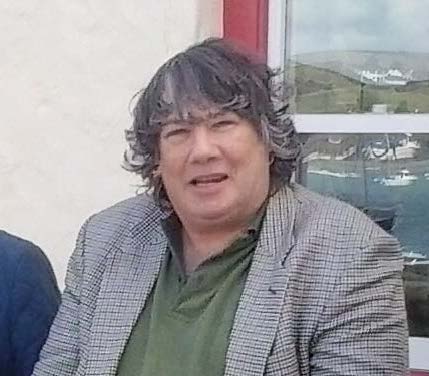 08 Jan

Inquest Into Restraint Related Death of Meirion James Opened Yesterday

Meirion James, 53, a dearly loved son, brother and uncle with a history of bipolar disorder, died on 31 January 2015 following restraint by police officers at Haverfordwest Police Station. He had been detained having earlier called the police to his home after an incident involving his mother.

The inquest, which is being held at Pembrokeshire and Carmarthenshire Coroner's Court before HM Assistant Coroner Paul Bennett and a jury, will explore a wide range of issues, including:
The management of Meirion's risk by police officers the day his death when he was detained following a minor car accident, and their handover to staff at Bronglais Hospital
The treatment of Meirion James at Bronglais Hospital on 30 January 2015
The management of Meirion's risk at Haverfordwest Police Station on 31 January 2015
The restraint of Meirion on 31 January 2015, including the use of PAVA spray and the emergency response thereafter
Training of the police officers involved in relevant areas
Our client Diana Vaughan-Thomas, Meirion's sister, said on behalf of the family:
"We have had to wait four years for this inquest. We hope to learn the truth about Meirion's death and that, where appropriate, lessons are learnt so that what happened to him doesn't happen to anyone else"
Meiron's family are represented by Clare Richardson from our Bristol Office and Rajiv Menon QC from Garden Court Chambers.
The inquest is expected to last 2 weeks and has been reported in The Guardian and by Inquest.