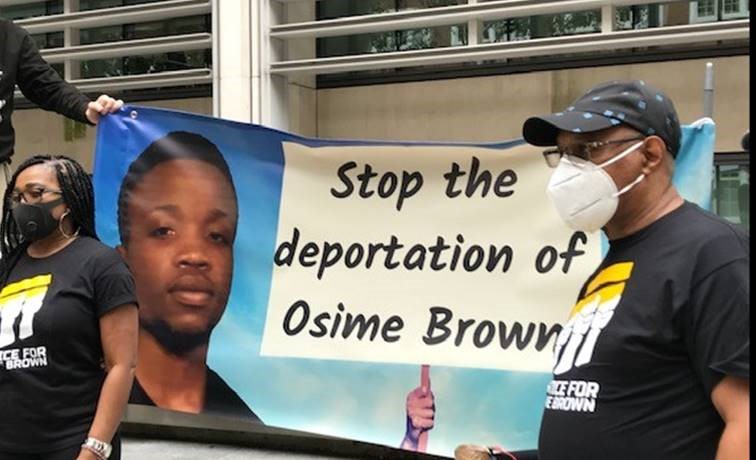 15 Dec

Justice for Osime Brown!

Support is mounting for Osime Brown, who has autism and significant learning difficulties, in his and his family's fight to stop his deportation to Jamaica, which he left when he was 4 years old.

Deighton Pierce Glynn represented Osime in a successful challenge to his proposed incarceration in immigration detention pending deportation. The decision to detain him pending deportation was taken, despite his autism and learning disabilities, and a heart condition which placed him at more serious risk from Covid-19. We continue to represent him in relation to a claim arising from discriminatory and unlawful treatment that he experienced in prison. We are also investigating claims against education and social services, in relation to historic failings to identify his autism and learning difficulties and provide the appropriate support. It was these failings that placed Osime on the all too familiar conveyor belt for black boys in this country, particularly those with learning disabilities: of school discipline and exclusion, being taken into care, getting in trouble with the police, to a prison sentence, and then to a deportation order.

Wilson Solicitors LLP represent Osime in his case against deportation to Jamaica.

You can read about the growing support for Osime from a range of political leaders, campaigning organisations, authors, religious leaders and celebrities here.

You can read Owen Jones' comment piece in the Guardian here.