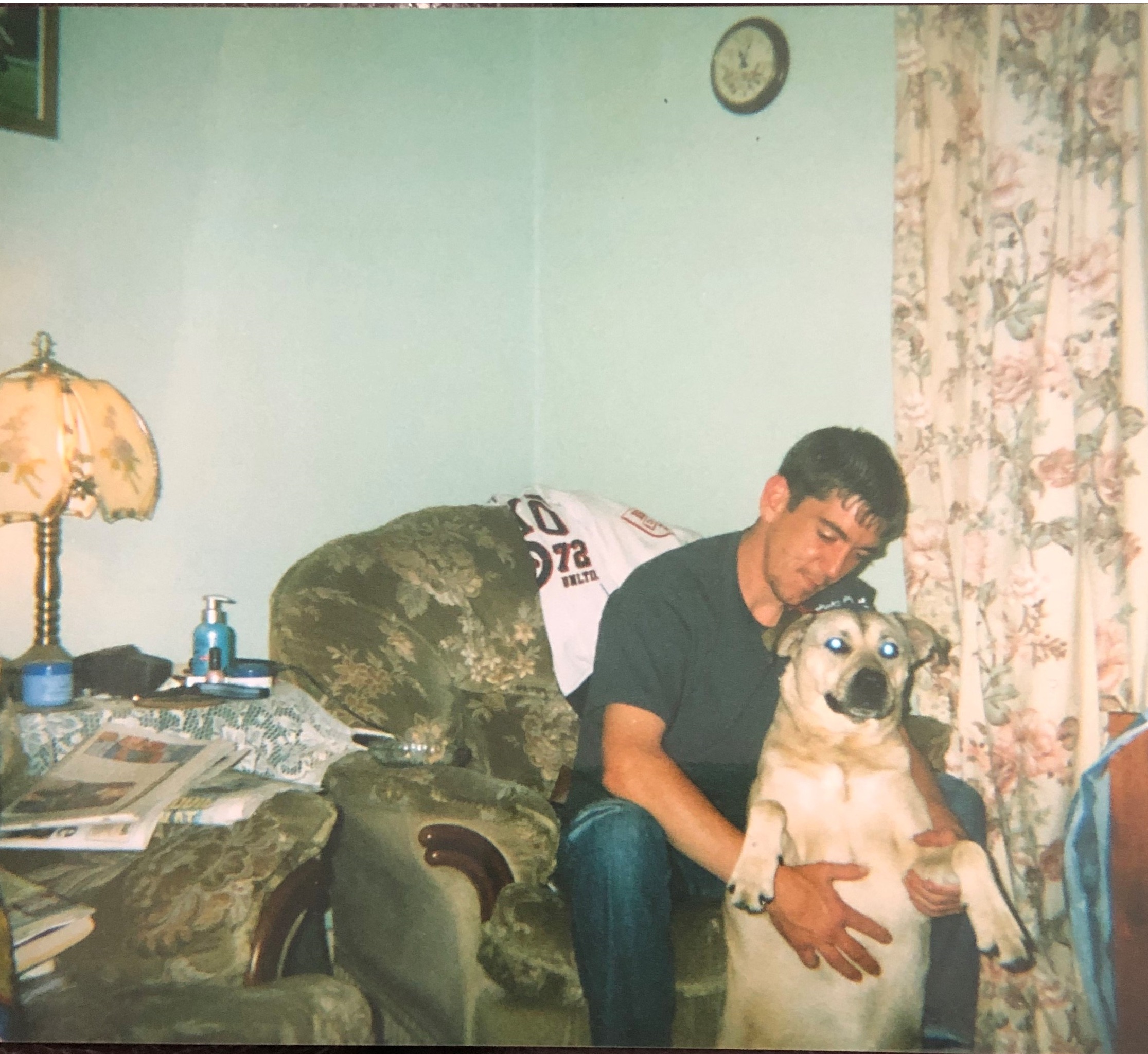 17 Mar

Multiple failures contributed to death of Dean George at HMP Swansea

The inquest into the self-inflicted death of Dean George in HMP Swansea has concluded, with the jury identifying multiple critical failures that contributed to his death on 10 April 2016. The family were represented by DPG's Clare Richardson and Rosa Potter and Kirsten Heaven from Garden Court Chambers.

Dean was 40 years old. His family describe him as a fabulous child with a mischievous sense of humour. He was kind and helpful, and loved by the whole neighbourhood. Unfortunately, Dean was bullied in secondary school and after this he started getting into trouble. He started to misuse drugs and over the years he became dependent on heroin and alcohol. He ended up in the prison system as an extremely vulnerable person with complex mental health needs.

On 8 April 2016, Dean was imprisoned at HMP Swansea for eight weeks for failing to comply with probationary licence conditions which had originally been imposed for theft of two packets of razors. As he was not prescribed methadone in the community, Dean was denied opiate substitution treatment to manage his detoxification from heroin, and instead was forced to withdraw in a manner that healthcare witnesses agreed was "brutal" and "inhuman".

The head of prison healthcare, an experienced nurse, assessed Dean's physical and mental health the morning after his arrival in prison. She accepted in her evidence to the jury that the medical care of Dean had been "inadequate" and that numerous risk factors were overlooked. Immediately after this medical assessment, Dean was assaulted by two other prisoners and sustained a black eye and suspected fracture to his cheek bone. A short while later, he disclosed to a prison officer that he had tried to kill himself by hanging a few weeks earlier, and that he still wanted to die as he believed he had nothing to live for.

The officer started the prison suicide and self-harm (ACCT) procedures, but – contrary to mandatory national guidance – Dean's risk was not assessed within 24 hours, or at any point prior to his death at around 4.30 pm the following day. Numerous witnesses accepted that – in addition to the suffering he would have experienced whilst detoxing – Dean's history of mental ill health, drug and alcohol dependency, and the fact that he had previously tried to hang himself, put him at increased risk.

For reasons that remain unclear, officers' evidence about the two hours before Dean's death – given in statements to the police, Prison and Probation Ombudsman and under oath to the inquest jury – directly conflicted with the CCTV and cell bell records. What is clear, is that Dean was left alone in his cell in this period to undergo the brutal detoxification process on his own. Sophie Lazano, the Ministry of Justice's prison group safety lead for Wales, accepted in her evidence to the jury that mistakes had been made in Dean's care.

The inquest jury concluded that Dean died by hanging, and found that the following issues contributed to his death:
"Withdrawing for opiates against his will";
"Inadequate risk assessment";
Lack of communication between medical and prison staff;
ACCT training that was "inadequate with some officers being untrained";
The system in place for managing opiate withdrawal which "was not equitable to what Dean would have access to in the community".
The coroner indicated that he intended to write a Report to Prevent Future Deaths arising from the lack of a permanent system for opiate substitution therapy in HMP Swansea equivalent to that which is available in the community.
Dean always remained a 'cheeky chappy' and was a much loved and loving son and uncle. He is missed by many. Over 500 people attended his funeral.
Lynette and Gary George, Dean's parents, said: "After 4 years of waiting for this inquest, we now feel that justice has been done for Dean. The jury have confirmed what we knew all along, that Dean was failed when he needed help. We hope that other families don't have to go through what we have."
Deborah Coles, Director of INQUEST said: "It is clear that Dean was failed by society long before his death, by struggling health, welfare and social services. The inquest has revealed harrowing details of Dean's withdrawal from addictions, and the inadequate response of the prison to his subsequent distress.
In the short term, HMP Swansea must act on failings highlighted following numerous self-inflicted deaths and critical inquests, and ensure the health and safety of prisoners is their first priority. In the long term, protecting both prisoners and the public from more harm will require investment in our communities, not ineffective punitive policies."