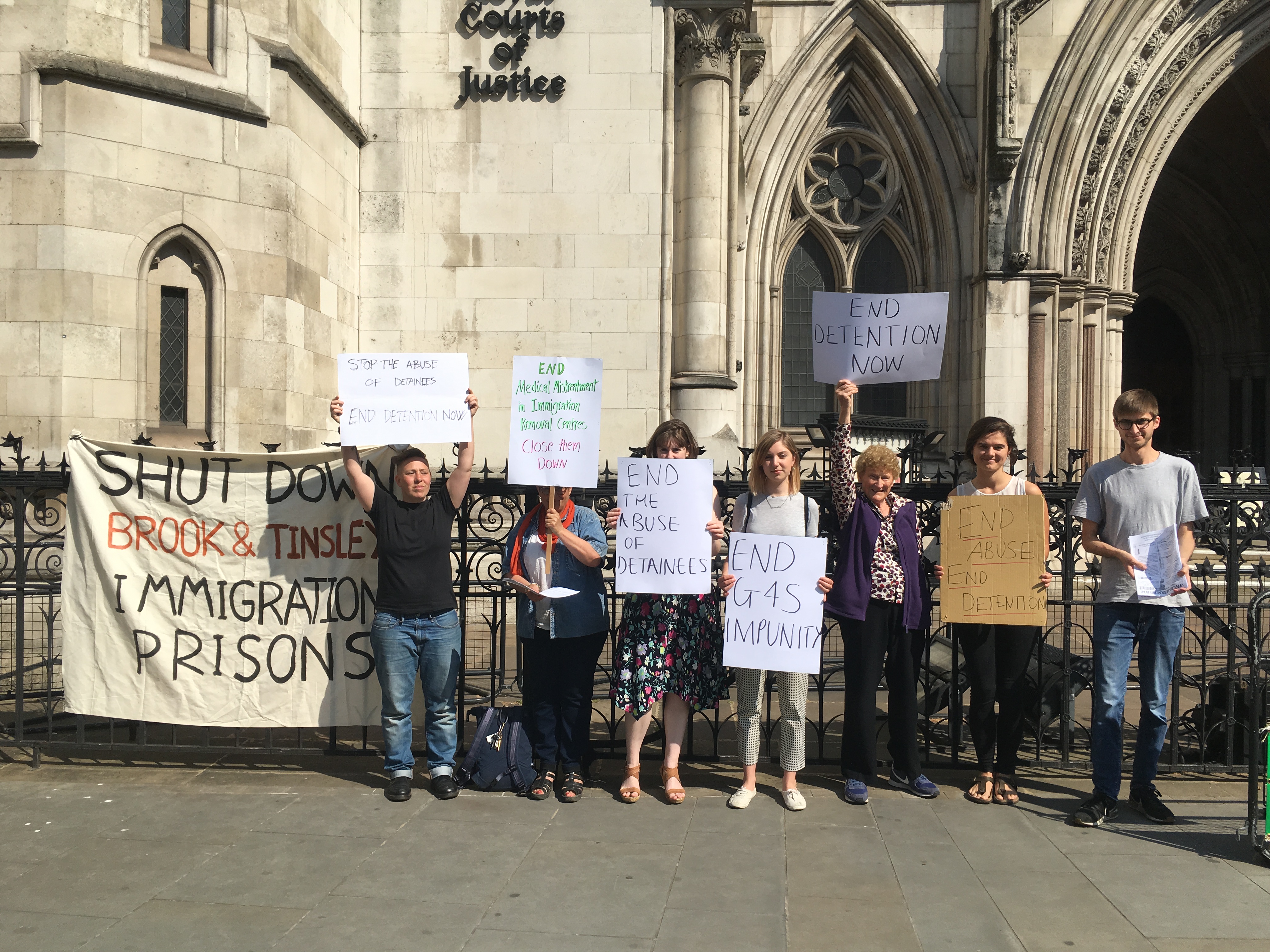 22 May

High Court Grants DPG Permission to Challenge Home Secretary's Response To Brook House Abuse

Our client ("BB") has today been granted permission by the High Court for his judicial review of the Home Secretary's refusal to announce a public inquiry in to abuse of detainees at G4S-run Brook House Immigration Removal Centre.

BB is a former detainee of Brook House and suffered abuse of the nature revealed in the BBC's Panorama documentary, "Undercover: Britain's Immigration Secrets". In the programme G4S staff were shown repeatedly subjecting vulnerable detainees to racial and physical abuse. The abuse was described by the Immigration Minister as "appalling" when she gave evidence to the Home Affairs Select Committee on 8 May 2018. Yet, despite her critical words, the Home Office had only four days earlier quietly announced that they would be extending G4S contracts for Brook House and Tinsley House IRCs. This was amid statistics published by the Independent Monitoring Board showing a dramatic increase in the use of force by G4S staff on detainees at Brook House in 2017.

In court, BB's legal team argued that the Home Secretary's response to the Brook House abuse has not satisfied his investigative obligations under Article 3 ECHR. In granting permission, Justice Holman stated that the case was "eminently arguable", thereby satisfying the threshold required for BB to continue his claim.

This will come as a blow to the Government whose "Hostile Environment" immigration policies have rightly come under close scrutiny in recent months, notably in relation to their treatment of the Windrush Generation.

The wider public importance of BB's challenge was highlighted by a demonstration which took place outside the Royal Courts of Justice prior to the hearing and the attendance in court of numerous representatives of NGOs who work in providing access to justice for immigration detainees including Medical Justice and Gatwick Detainee Welfare Group.

BB's case was heard alongside that of MA, represented by Duncan Lewis. The two claims will now be linked for a substantive hearing which will take place in the Autumn this year. For further press on the hearing, please see the Diane Taylor's publication in the Guardian here, by May Bulman in the Independent here, Morning Star here and an article by Care Appointments here.

The Claimant is represented by Joanna Thomson of Deighton Pierce Glynn, assisted by Mark Hylands, and Nick Armstrong of Matrix Chambers and Jesse Nicholls of Doughty Street Chambers.