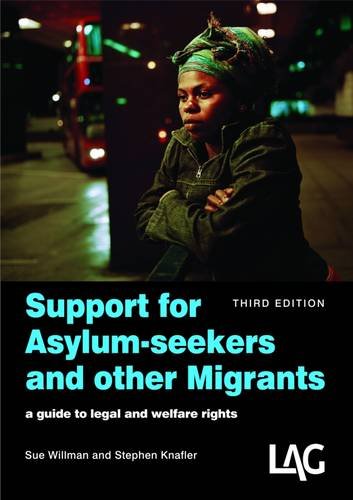 27 Oct

Stephen Knafler QC Scholarship launched for refugee bar students

A year ago this week (on 24 October 2020) Stephen Knafler QC tragically died, well before his time.

Stephen worked with DPG on many cases involving migrants' access to healthcare and housing. He also co-wrote the LAG "Support for Asylum Seekers and Other Migrants" Handbook (Third Edition) with DPG Senior Consultant Sue Willman and former DPG partner Stephen Pierce. He will be remembered and missed by staff at DPG.

Sue Willman has written about Stephen and his work for the Legal Action Group.

His family, Chambers he has worked at, DPG, LAG and others have come up with a scholarship to honour and commemorate his work and memory. It is a scholarship to enable refugee students to take the Bar Practice Course (BPC) at City Law School, which will manage the scholarship.

The criteria for applicants will be:
studying, at the same time as the BPC, on one of the following bar-related courses: postgraduate diploma, postgraduate diploma with specialism, or LLM;
a refugee or recent migrant to the UK, or child of a migrant or refugee;
financial hardship.
Applications will open in January 2022 to start in autumn 2022, and will be managed by the admissions team at City Law School.
The three chambers, Garden Court, Landmark and Doughty Street have kicked off fundraising with a substantial sum. The aim is to offer each student a £20,000 scholarship to cover fees plus a small maintenance bursary. If you or your firm/chambers/organisation would like to make a donation, see: https://community.city.ac.uk/city/donate-to-city-single-donation (there is a drop-down menu for donors to select the scholarship). Alternatively, please contact Kelly Rush, donor relations officer at City University: kelly.rush.1@city.ac.uk.