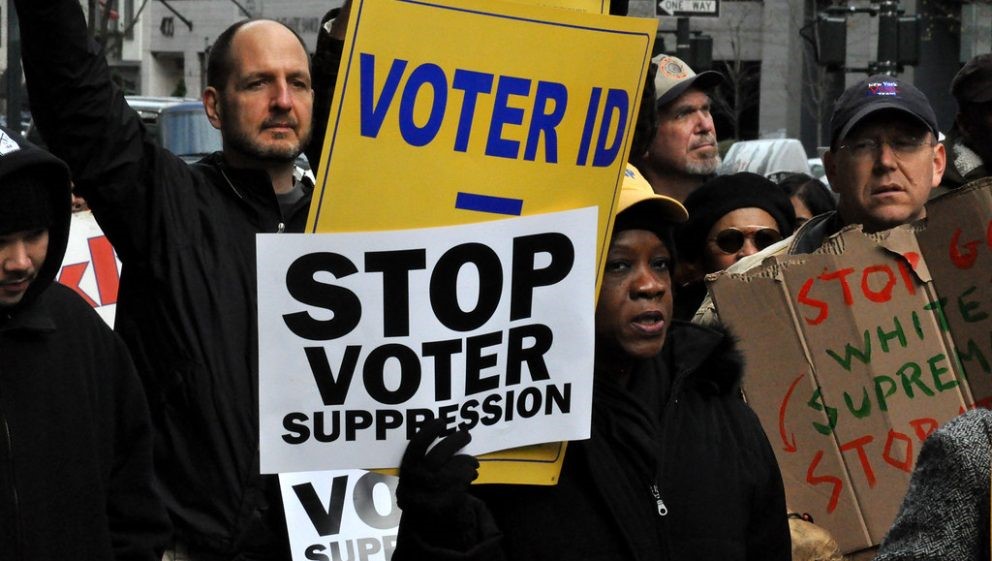 15 Feb

Supreme Court hears challenge to voter ID schemes

On 15 February 2022 the Supreme Court hears the case of Coughlan v Minister for the Cabinet Office, a judicial review challenging the UK government's introduction of voter ID schemes during UK local elections in May 2019.  The claimant in the case argues that clear primary legislation was required to introduce voter ID schemes and points to their negative impact on electoral participation. The arguments in the case are directly relevant to the Elections Bill which is currently before Parliament, in which the UK government seeks authority to roll-out voter ID in national general elections.

DPG are acting for Operation Black Vote, the Runnymede Trust and Voice4Change England in an intervention in the case to stress the disproportionate impact of voter ID on minority ethnic groups. They point to the Windrush scandal as a salutary reminder of how introducing purportedly non-discriminatory requirements to produce documentation as a precondition to the exercise of fundamental rights can prevent minority communities from exercising those rights, with devastating consequences. They also point to the long history of voter ID requirements as voter suppression tactics in the US and thus the need for strong constitutional protections here just as in the US.

The hearing can be watched live here: https://www.supremecourt.uk/.

See article in the Guardian here: https://amp.theguardian.com/politics/2021/mar/18/supreme-court-hear-challenge-uk-voter-id-trial-2019-election and previous comment piece from our client Runnymede Trust here: https://www.theguardian.com/commentisfree/2019/oct/15/voter-fraud-government-id-plan.

A copy of the Court of Appeal's earlier judgment can be found here: https://www.bailii.org/ew/cases/EWCA/Civ/2020/723.html.

Matthew Ryder QC and Ayesha Christie of Matrix Chambers, together with Gayatri Sarathy of Blackstone Chambers and Michael Etienne of Garden Court Chambers are instructed pro-bono in this matter.

The submissions to the Supreme Court of Operation Black Vote, the Runnymede Trust and Voice4Change England can be downloaded here.