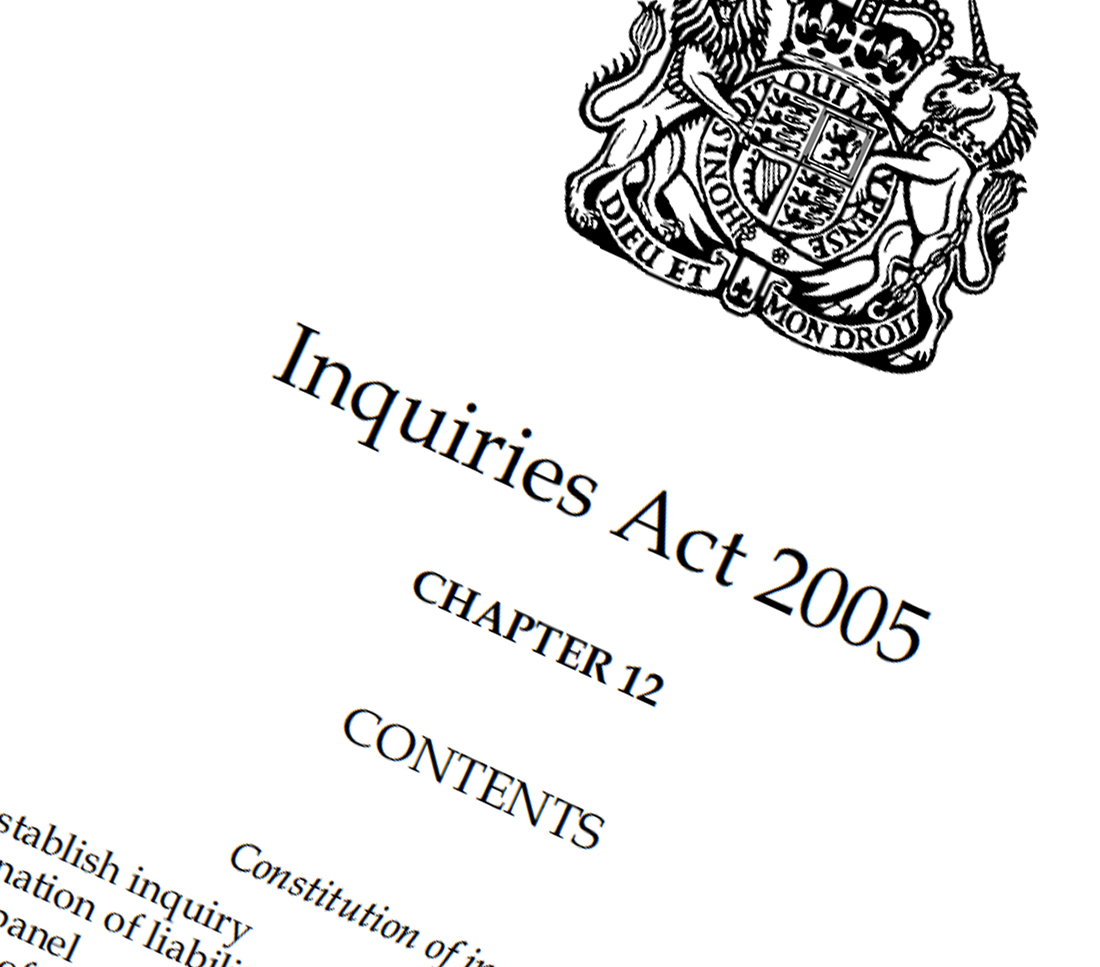 22 Apr

BROOK HOUSE INQUIRY LAUNCH

Inquiry Chair, Ms Kate Eves officially launches the start of the Inquiry with her Opening Statement and Call for Evidence.

The official launch comes following the Government converting the Prison and Probation Ombudsman investigation of Brook House into a statutory inquiry under the Inquiries Act 2005 on 5 November 2019.

The Inquiry will examine the mistreatment and shocking physical, verbal and racist abuse of vulnerable detainees at Brook House in 2017, exposed by undercover reporting in the BBC's Panorama documentary "Undercover: Britain's Immigration Secrets". Referring to the abuse revealed by the Panorama documentary, Ms Eves stated:

"The public expects the Home Office to provide a safe, decent and humane environment for anyone who it or its contractors hold in immigration detention. The treatment revealed in the Panorama documentary was shocking and has no place in a decent and humane immigration detention system. It is this Inquiry's role to examine what took place at Brook House and how treatment of the nature experienced was able to happen."

The announcement of the Brook House Inquiry follows a successful Judicial Review brought by two ex-detainees, MA and BB, who featured in the documentary. They argued that an independent public inquiry with the power to compel and question witnesses, public scrutiny and funding for victims is necessary to get to the truth so that lessons will be learnt as required for the UK to comply with its obligations under Article 3.

Ms Eves paid tribute to the MA and BB in her Opening Statement, both of whom she has also granted Core Participant status for the purposes of the Inquiry:

"Before I talk about the investigations into Brook House that have already taken place, I want to acknowledge the courage and resilience of the two former detainees who have become known as 'MA' and 'BB'. Their determination to establish the facts of what happened to them at Brook House- and how those events were allowed to happen- has been instrumental in this Inquiry being established. They deserve answers to those questions and this Inquiry will seek to provide them to the fullest degree possible."

The Inquiry has now invited individuals and organisations with relevant information which may assist the Inquiry to contact them. In addition, it has published on its website in 17 different languages information on how those who wish to can engage with the Inquiry's work as it progresses – for example, by applying to become a Core Participant of the Inquiry.

BB is represented by Joanna Thomson and Mark Hylands of Deighton Pierce Glynn instructing barristers Nick Armstrong of Matrix Chambers and Jesse Nicholls of Doughty Street Chambers. DPG's Legal Team is also representing several leading NGOs in relation to the Inquiry.

A recording of the Inquiry Chair's Opening Statement can be viewed here . A copy of the written statement is here .

The Inquiry's website is www.brookhouseinquiry.org.uk.