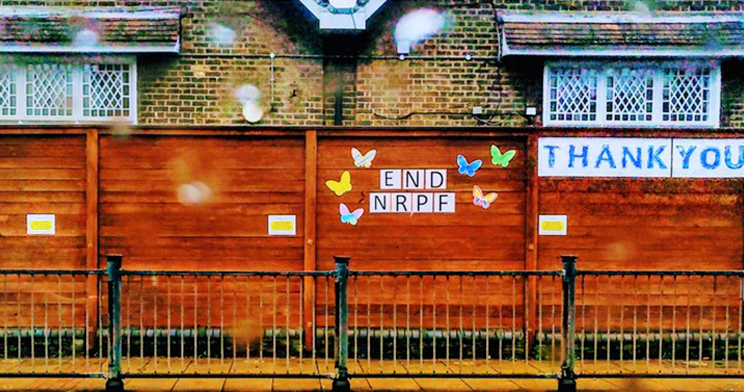 20 Jun

Home Office's NRPF policy found unlawful for the third time in as many years

On 20 June 2022, the High Court upheld an application for judicial review brought by a mother and her two British children against the Home Office's NRPF policy on the basis that it still fails to comply with the legal obligation to safeguard and promote the welfare of children.

The 'no recourse to public funds' policy was introduced in 2012 as part of the 'hostile environment', and has led to thousands of children growing up in abject poverty, because their non-British parents are denied the same state support that other low-income families can claim.

The policy has now been found to be unlawful five times:
In 2014, it was declared unlawful because it was not authorised by the Immigration Rules and did not comply with the Public Sector Equality Duty.
In 2018, shortly before trial in another case, the Home Office conceded as part of the settlement that a Public Sector Equality Duty compliant review of the policy needed to be undertaken.
In May 2020, the Divisional Court declared the policy unlawful because, in breach of Article 3 ECHR and the common law of humanity, it required people to become destitute before they could apply to have recourse to public funds.
In April 2021, the Divisional Court declared the Immigration Rule (GEN 1.11A) and associated guidance unlawful because it failed to comply with the duty under section 55 Borders, Citizenship & Immigration Act 2009 to safeguard and promote the welfare of children.
On each occasion the Home Office changed its policy in response to the judgments, but the substance of it remained in place.
It is still unlawful. The High Court has today found that the Home Office's guidance still fails to comply with the section 55 duty, as it still focuses on applicants proving their destitution rather than looking at the impact that lack of recourse has on their children in and of itself.
The judgment can be found here. A briefing note for people completing Change of Conditions applications is here.
The barristers representing our clients are Alex Goodman of Landmark Chambers and Ben Amunwa of the 36 Group, instructed by DPG partner Adam Hundt. The Claimants and their lawyers are very grateful for the assistance that was provided by The Unity Project.