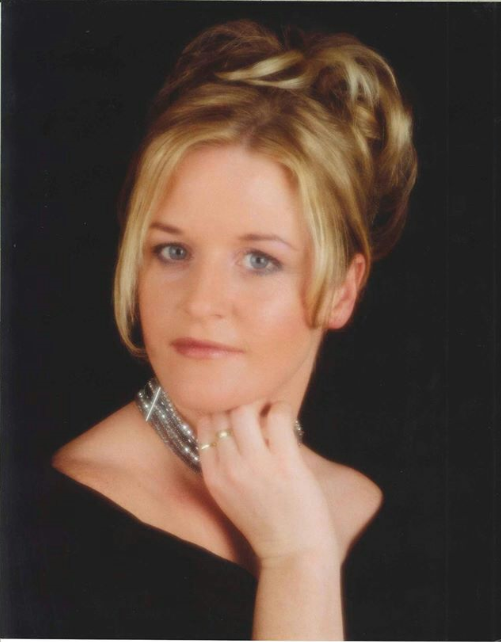 17 Jul

Inquest Jury finds failure to recall known killer contributed to murder of Cherylee Shennan

The jury in the inquest into the killing of Cherylee Shennan has unanimously concluded that the authorities' failure to recall her killer after her family reported domestic violence contributed to her death.

Cherylee, aged 40, was subjected to a brutal attack by Paul O'Hara at her home in Rawtenstall, Lancashire, on 17 March O'Hara is now serving a whole life sentence for her murder. Two police officers were present with Cherylee at the time of the fatal attack.

Paul O'Hara had been released from prison in April 2012 on life licence after killing a previous woman partner. He had other previous serious convictions for violence against women. He had been assessed in prison as displaying traits of psychopathy. At the time of his release he was assessed as posing a serious risk to women He was being managed by probation who have extensive and intrusive powers of recall for life licence prisoners, on public protection grounds.

Despite his history, O'Hara's risk was not required to be managed by multi-agency meetings under the Multi-agency Public Protection Arrangements (MAPPA). Probation failed to share with police the information that O'Hara was in a relationship with They failed to share information about his licence conditions.

The family first suspected that O'Hara was abusing Cherylee when they saw her with serious facial injuries at a family gathering on Bonfire night. At the time, Cherylee gave an alternative explanation for the injuries. However on 1 March 2014, she told her sister Ellen that it was O'Hara who had caused the injuries; that he had also fractured her jaw; and that he had held her hostage at knife point. She also told her sister his offending history. The family called the police.

Police officers attended what they believed to be an ongoing domestic violence incident, without any knowledge of O'Hara's history. They discovered his history on doing a PNC check at Cherylee's home. But they viewed the incident as 'historic' and took no positive steps to apprehend O'Hara. Nor did they take a full account either from Cherylee, who was frightened and fearful of the consequences of police involvement, or from the family members present who could confirm the injuries they had seen. The police did however create a report for the Public Protection Unit to follow up. The jury heard that the report recorded Cherylee saying that she was 'in fear of O'Hara' and 'of what he would do if she reported the incident to the police'. It also reported that O'Hara 'has mentioned he would kill again rather than go back to prison'. It assessed Cherylee as at high risk.

This report should have triggered O'Hara's recall to prison. It should also have triggered multi-agency working. However it was not shared with probation until nearly two weeks later.

On 2 March 2014, Cherylee called the police to withdraw the allegations reported to police the day Domestic violence police officers attended her home the next day 3 March to talk to her and accepted the retraction. It is now known that the perpetrator was hiding in a cupboard in the same room where the interview took place. There was no multi- agency discussion to assess and manage O'Hara and/or protect Cherylee, whose risk assessment was reduced to medium.

Probation finally became aware of the allegation that the perpetrator had broken Cherylee's jaw on 12 March The probation officer was sufficiently concerned to tell O'Hara to slow down the relationship but O'Hara was not recalled to prison. The probation officer left a message for Cherylee but no protective steps were taken in relation to her. The probation officer learned the detail of the 1 March police report on 14 March 2014. Her concerns increased and she told O'Hara to stay away from Cherylee while she investigated further. Still O'Hara was not recalled to prison. Still no multi-agency discussion took place to manage O'Hara and/or protect Cherylee.

On 17 March 2014, Cherylee called probation and confirmed her reports of abuse were true. The jury heard that the probation officer called the police, told them that Cherylee was 'terrified of [O'Hara] and terrified for her daughter', that he had 'consistently physically abused her' and that 'we need to get him arrested'. The call handler designated the call as grade 2 which required a response within an hour by uniformed and equipped officers (eg with stab-vests and PAVA) within an hour. However only two domestic violence officers attended, more than an hour later, with no stab vests and only a baton by way of equipment.

Almost immediately after they arrived at Cherylee's home, O'Hara entered the back door armed with a hammer. He took a knife from the kitchen. The two officers were unable to prevent the fatal attack on Cherylee that ensued. O'Hara used the hammer to inflict serious head injuries on one officer and threatened the other with the knife. He pursued Cherylee out of the house and stabbed her repeatedly, before being apprehended and restrained by other officers. Cherylee collapsed and was pronounced dead at the scene.

The Area Coroner for Lancashire and Blackburn with Darwen, James Newman, sat with a jury and over four weeks heard evidence from police, probation, social services, NHS staff and other agencies that had contact with Cherylee and O'Hara before her murder.

The jury found that Cherylee was unlawfully killed and that her death was more than minimally contributed to by the failure to recall O'Hara to prison once reports were made of violence to Cherylee and of him drinking. They also found a lack of inter-agency management or appropriate sharing of information prior to and after 1st March 2014.

The Coroner has confirmed he will make Reports to Prevent Future Deaths under his power under Regulation 28 of the Coroners and Justice Act 2009, to the Ministry of Justice, the North West probation service and Lancashire police.

Betty Roberts, Cherylee's mother, says: 'Cherylee was our rock, she was a beautiful, caring, kind daughter, sister, mother. But she's gone, taken from us by a monster with a known history of violence to women, on a life licence for the murder of a previous partner. Probation and police had all the information they needed to stop this, but they let it happen. We as a family have to live with that knowledge, and without Cherylee, for the rest of our lives.'

Chiyvonne Shennan, Cherylee's sister, says: 'Knowledge is power and probation and police had both the knowledge and the power to prevent Cherylee's killing. If they had used them, she would still be with us today. Cherylee was fed to the wolves by the very people that were supposed to protect her. We thank the coroner for the thoroughness of his inquiry and the jury for their powerful findings. We urge the police and probation to learn the lessons from Cherylee's case so that women facing domestic abuse are protected.'

Sarah Ricca, solicitor for the family, says: 'What Cherylee's family have exposed, with the help of the inquest jury, can only be described as institutional resistance to providing a decisive and effective response to violence against women. The jury's findings should be a wake-up call to those that hold power in society, to root out this institutional resistance, before more women's lives are lost.'

Cherrylee's family are represented by Sarah Ricca and Clare Hayes of Deighton Pierce Glynn solicitors and Anna Morris of Garden Court North Chambers.