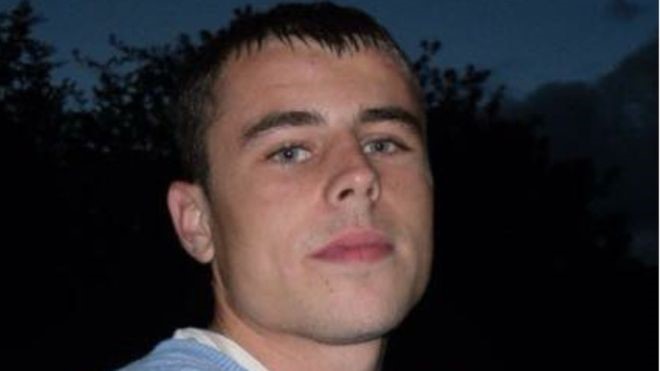 14 Jan

Inquest Into the Death of Ryan Harvey at HMP Woodhill Starts Tomorrow

Ryan Harvey died on 8 May 2015, five days after he was found hanging in his cell on the induction unit of HMP Woodhill. He was 23 years old and had been in the prison since 22 April 2015.

Prior to his arrival the healthcare department had been told that Ryan was a vulnerable adult and very suggestible. Suicide and self-harm prevention measures were started the evening before Ryan hanged himself when he was seen in his cell with a ligature around his neck. At 8.30pm on the 3rd, Ryan was seen trying to tie a ligature around his neck to his light fitting; his observations were raised from hourly to two an hour. Ryan was found hanging and unconscious less than an hour and a half later.

Custodial Manager Joseph Travers stood trial in January 2018 for the offence of manslaughter. He had been in charge of the prison on the evening of 3 May 2015. He was acquitted and the Old Bailey jury provided a statement in which they recorded their view that the case has thrown up a number of "appalling systematic failures to provide front line staff with sufficient information as to the inmates background".

Ryan was the 2nd of 5 men to take their own lives in the prison in 2015. There were 7 self-inflicted deaths in 2016 but following significant changes none in 2017. Of at least 4 deaths in 2018 at least one was self-inflicted. There has already been one death in 2019.

Five of the eight self-inflicted deaths in the prison between May 2013 and May 2015 involved newly arrived prisoners on the induction wing.

The inquest will consider:
The actions of the mental health team and healthcare
The sharing of information
ACCT procedures
Events of the evening of 3 May 2015
Alisa's Harvey, Ryan's mother said:
"We've waited a long time to get answers to our questions about how Ryan was treated. Ryan didn't fit into this world and didn't think things through. I only wish he'd got the help he so desperately needed.
It's so upsetting to hear about another death in the prison in the last few days. I sincerely hope everyone attending the inquest does so with the aim of finding out what went wrong so we can make sure it doesn't happen again and there are no further deaths in Woodhill this year or any other year."
Ryan's family are represented by Jo Eggleton from Deighton Pierce Glynn and Nick Armstrong of Matrix Chambers, both member of INQUEST Lawyers Group.
The inquest will be heard before HM Senior Coroner for Milton Keynes Tom Osborne at H.M. Coroner's Court in Milton Keynes. It is due to start on 15 January 2019 and expected to last 6 days.