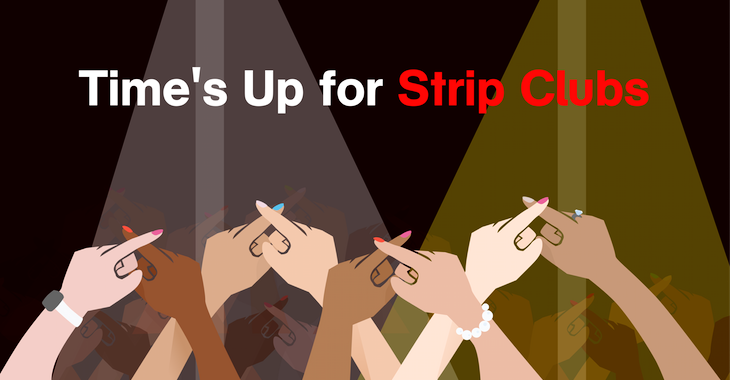 03 Feb

Strip club licensing curbed after court rules wider harm to women and girls could not be Ignored

The High Court has ruled today that Bournemouth, Christchurch and Poole (BCP) Council's policy of having no limit on the number of strip clubs is unlawful. The Court decided that the Council was wrong to ignore concerns that strip clubs contribute to the abuse, harassment and violence against women and girls in society.

Following a merger of the three Council districts in 2019, a consultation was launched by BCP to determine the number of strip clubs it could licence. A high number of responses to the consultation expressed serious concerns that strip clubs impact negatively on attitudes towards, and treatment of, women and girls by contributing to a culture in which they are abused, harassed and subjected to sex-based violence. The council explicitly ignored any concerns that focused on these societal harms, dismissing them as 'moral objections'. Following this, on 9 November 2022, the Council adopted a licensing policy that allowed for an unlimited number of strip clubs.

Our client, Clare (not her real name) a survivor of domestic and sexual abuse, challenged the policy by Judicial Review. On 3 February 2023, the High Court held that the Council had "consistently downplayed and/or sidelined" concerns around the harms caused to women and girls in society, and should have taken them into account when considering its policy. The Court also decided that the Council's equalities assessments failed to sufficiently consider the need to tackle discrimination against women or the requirement for public bodies to have due regard to "foster good relations between men and women". BCP had therefore failed to comply with its duties under the Equality Act.

The Court quashed the decision to adopt the policy.

Clare said
"I am glad that the Judge has looked at what happened and thought about the impact on women and girls. In a democratic society, our concerns should not have been ignored".
Clare was represented by Sasha Rozansky of Deighton Pierce Glynn and by Jessica Boyd KC of Blackstone Chambers. The full judgment is available here.