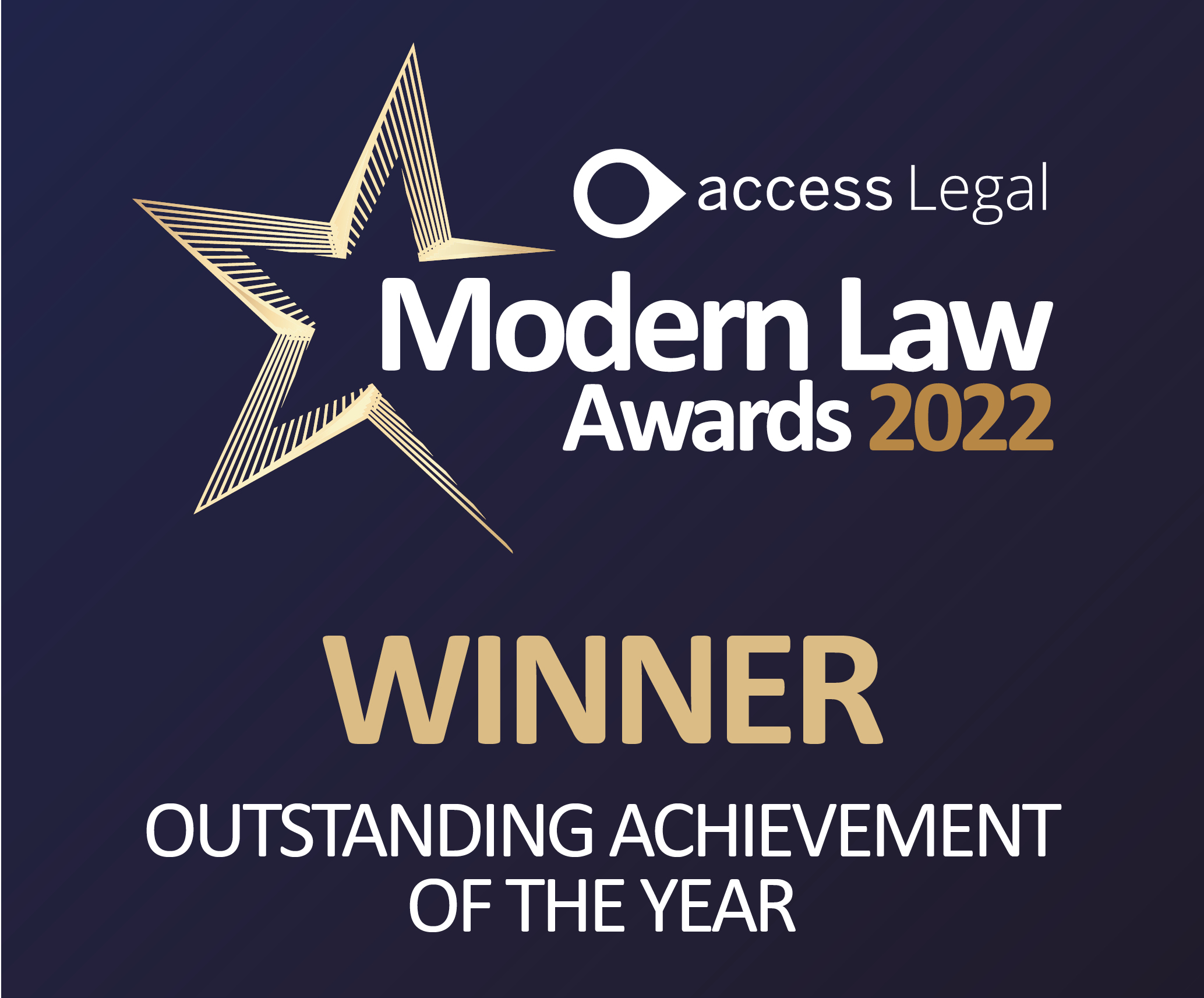 08 Apr

Sue Willman wins Outstanding Achievement Award 2022

We are pleased to announce that Sue Willman was given an award  for Outstanding Achievement at the Modern Law Awards, presented by Law Society President Stephanie Boyce.

After thanking her trainee, almost solicitor Ahmed Ali, Sue used the opportunity of the event to highlight the poor reception that the UK gives to refugees, exemplified by the miserable conditions and Napier Barracks, with racist protests outside.

She spoke about the judicial reviews which the DPG team brought to ensure the release of some of the 400 asylum-seekers housed there last January. She said the court the decision that housing them there was unlawful was a product of collaboration between solicitors, barristers, NGOs and activists.

Sue spoke about the UK's role in torture abroad, training countries like Bahrain on policing.

And about the UK's continuing poor reception of refugees from Syria, the Horn of Africa, Palestine and Yemen, as well as Ukraine.

She called on the 470 lawyers in the room to take action to challenge the Borders Bill and reforms to the Human Rights Act which will add to the hostile environment and to provide a welcome to all refugees.

Helena Kennedy QC of Doughty Street Chambers and the House of Lords was then given an award for lifetime achievement for her tireless work in tackling violence against women and supporting other women lawyers. She spoke about her recent intervention in supporting 500 women and family members to flee from Afghanistan, which involved buying a sheep to ensure the safe passage of those Afghan nationals out of the country.