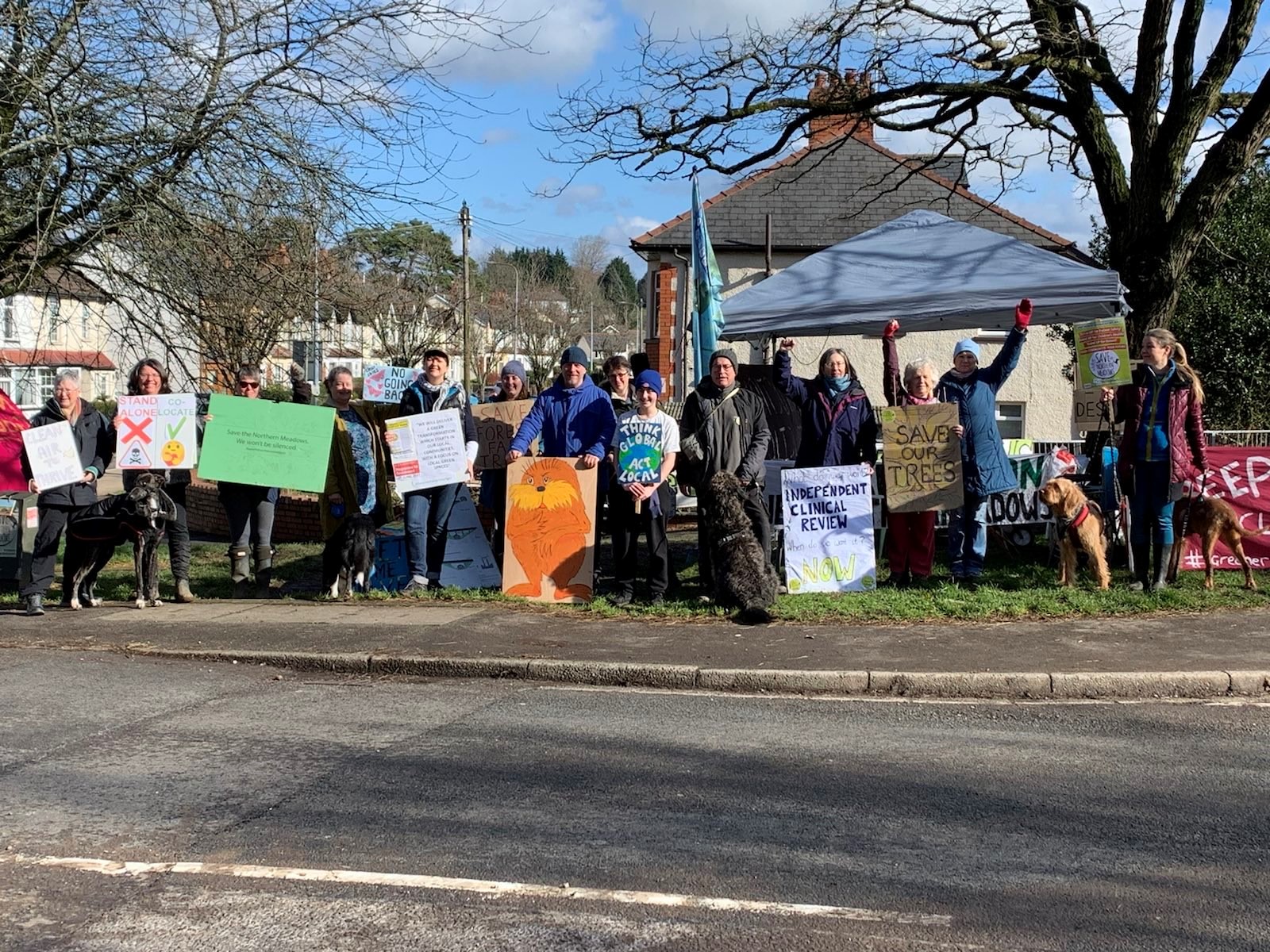 04 Mar

Welsh Court judgment protects campaigners from legal costs in environmental cases

Judgment handed down in judicial review claim brought by DPG client Catherine Lewis confirms that Aarhus Convention cost protection applies.

The Administrative Court in Wales today decided  in favour of environmental activist Catherine Lewis, overturning a costs order against her of £30,328.50.

Mr Justice Eyre decided that her judicial review claim against the Welsh Ministers was covered by the Aarhus Convention, which guarantees the right to access to justice in environmental cases. The Welsh Ministers and Velindre University NHS Trust, who was an Interested Party in the claim, must now pay her 'Aarhus' legal costs, because they disputed that she was covered by the Convention.

On 19 March 2021, Welsh government ministers approved a decision to finance a hospital development which involves building over the biodiverse Northern Meadows in Cardiff, destroying wildlife and a local natural resource for the community.

Our client Catherine Lewis applied for judicial review of this decision. Her three legal arguments were:
As a cancer survivor, she believed it was irrational to site the new Velindre Cancer Centre on an isolated site away from necessary critical care services at the University Hospital of Wales.
The Welsh Ministers had breached the duty to carry out sustainable development under the Well-being of Future Generations (Wales) Act 2015. The decision was based on short term need and would have a detrimental long term effect because it would have the consequence of a less advantageous clinical model for cancer care being adopted for the future.
The Ministers had breached the duty to seek to maintain and enhance bio-diversity and related matters under the Environment (Wales) Act 2016.
She was refused permission for judicial review at a hearing on 17 November 2021.
The judge made an order against her to pay over £30,000 in legal costs to the Welsh Ministers and Velindre University NHS Trust. That order was however suspended while the court considered written arguments about whether her case was an 'Aarhus Convention' case.
The Welsh Ministers and Velindre University NHS Trust argued that because only one of her arguments related to the environment, Ms Lewis should not benefit from Aarhus protection. They also claimed that the case was brought by the campaign group Save the Northern Meadows, not Ms Lewis. Mr Justice Eyre rejected these arguments. He found that the court has to look at the nature of the claim itself rather than the decision being challenged. If the claim alleges a breach of a national law relating to the environment in good faith, as in this case, then it comes within the scope of the Aarhus Convention. He also found that if Aarhus protection applies to one part of the claim then it applies to the entirety of the claim and that it is not open to the court to find that the limit applies to some elements of a claim and not others.
Catherine Lewis commented: "I brought this case, with the help of crowdfunding to defend the rights of nature and my local environment for future generations. It was a massive blow to be faced with this costs order, as well as seeing trees being cut down as work starts on the Meadows. I hope that this decision will give confidence to other campaigners to follow in my footsteps and challenge decisions which damage the environment. I am considering whether I can now continue my legal battle."
Sue Willman commented: "The judgment makes it clear that the Aarhus Convention should be broadly interpreted to provide access to environmental justice. Costs protection applies in a case like this with multiple legal arguments, even where the majority of the arguments are not environmental ones."
Catherine Lewis instructed counsel Christian Howells and Nia Gowman of 30 Park Place, and Sue Willman and Ahmed Ali of Deighton Pierce Glynn supported by Gareth Sims and Marianne Morris.