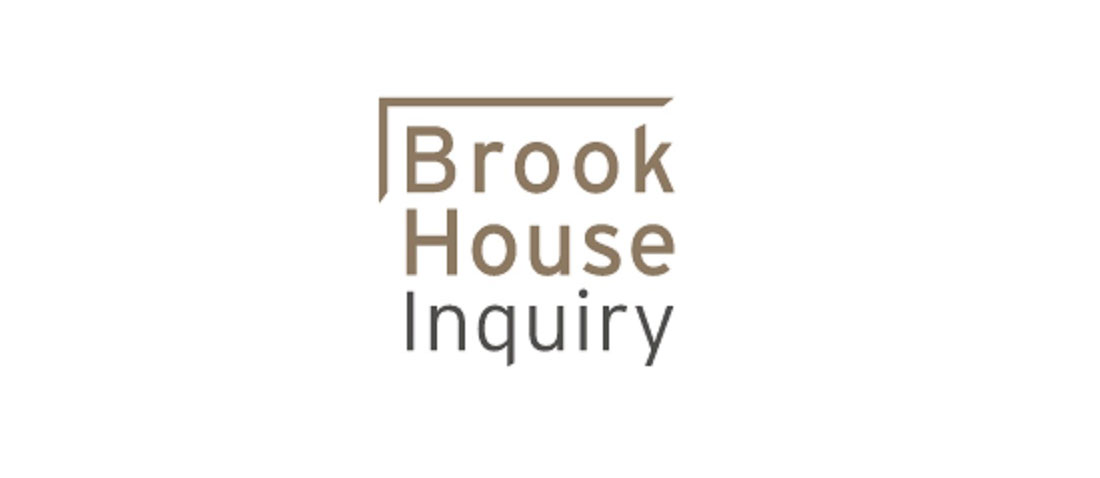 19 Nov

Brook House Public Hearings

Posted at 10:14h

in

Ahmed Ali

,

Chioma Nwani

,

Clare Hayes

,

Detention & deprivation of liberty

,

Discrimination & equality

,

Failures to protect

,

Human rights

,

Immigration detention

,

Lawyers

,

Mark Hylands

,

News

,

Ralitsa Peykova

,

Unkha Banda

The Brook House Inquiry, set up to investigate mistreatment and abuse of detained people by G4S in Brook House, commenced public hearings  on 23 November 2021.

The Brook House Inquiry is unprecedented. It is the first public inquiry into immigration detention in the United Kingdom.

The Inquiry will hear directly from formerly detained individuals about their experience of abuse, including racist, physical and verbal abuse, and degrading and dehumanising treatment, that took place at Brook House. The Inquiry will also take evidence from Callum Tulley who secretly filmed the mistreatment shown in the BBC Panorama programme "Under-Cover: Britain's Immigration Secrets", aired on 4 September 2017 (watch here).

Chaired by Kate Eves, the Inquiry will seek to establish what happened to detained people at Brook House between 1 April and 31 August 2017, why it occurred and to what extent it was systemic or institutional in nature. It will specifically consider whether abuse and mistreatment of individuals was so serious that it amounted to inhuman and degrading treatment – contrary to the UK's domestic and international human rights obligations. The Inquiry is also tasked with identifying lessons to be learned and making robust recommendations to prevent anything like this happening again.

G4S ran Brook House IRC in 2017 but they lost the Government contract following the Panorama exposé. The centre is now run by Serco. The Inquiry will investigate issues of corporate and State accountability, including the extent to which the Home Office, G4S and others are responsible for what has gone on

The hearings will take place at the Inquiry's premises within the International Dispute Resolution Centre, 1 Paternoster Lane, London, EC4M 7BQ. They will be livestreamed on the Inquiry's YouTube channel.

Deighton Pierce Glynn act for several Core Participants in the Inquiry, including two formerly detained persons and Gatwick Detainees Welfare Group (GDWG), a charity which provides practical and emotional support for people detained at Brook House and Tinsley House IRCs. We also act for several Inquiry witnesses, including NGOs BID, Detention Action and INQUEST, and other individuals who were detained at Brook House in 2017 who will be giving evidence about their experiences of detention.

The Opening Statement for our client Core Participants can be read here.

Anna Pincus, Director of GDWG, said:
"For over 25 years, GDWG visitors have been bearing witness to the hidden suffering of people held in indefinite immigration detention. The Inquiry sets out to hear the voices of those who have been detained and we welcome this intention. Only when their voices are truly heard and acted upon will change prevent a future with yet more people broken by the inhumanity of detention."
Joanna Thomson, partner at Deighton Pierce Glynn, and acting on behalf of our clients said:
"The victims at Brook House suffered dreadful inhuman and degrading treatment. It took secret filming by Panorama to expose what went on. But the programme was just a snapshot. The problems at Brook House are long standing, deep and may persist.  It is hoped this Inquiry can identify them, and bring about real change. It is the first public inquiry in this area. The opportunity which it represents must not be lost."
DPG's clients are represented by Joanna Thomson, Clare Hayes, Lorna Barron, Unkha Banda and Mark Hylands, assisted by Ahmed Ali, Ralitsa Peykova, Chioma Nwani and of DPG. Our barristers are Nick Armstrong and Jesse Nicholls of Matrix Chambers and Una Morris of Garden Court Chambers.
Media
BBC: Brook House detention centre whistleblower 'abuse' inquiry begins
Independent: 'Systemic issues' likely to be behind Brook House scandal, says inquiry chair