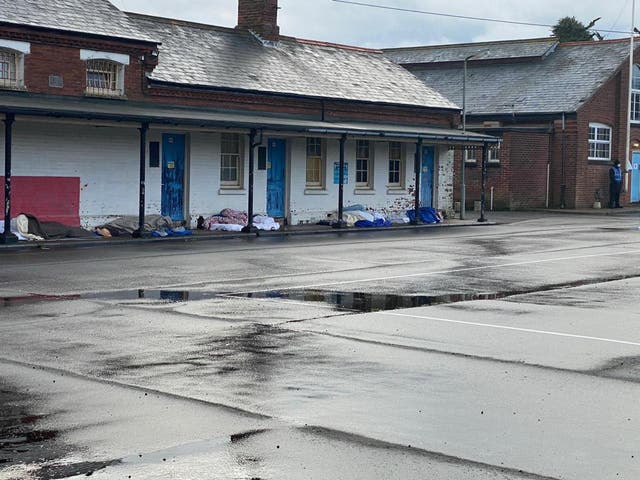 03 Jun

High Court finds decision to house asylum seekers at military barracks unlawful

Posted at 10:35h

in

Ahmed Ali

,

Emily Soothil

,

Housing rights

,

Housing, destitution & social services

,

HP Image

,

Human rights

,

Judicial review & public law

,

News

,

Refugees and Migrants

,

Refugees and migrants

,

Sue Willman

In a judgment handed down today, the High Court has found that Napier Barracks provided inadequate accommodation for asylum seekers, that the Defendant's process for selecting people to be accommodated at the Barracks was flawed and unlawful, and that residents of Napier Barracks were unlawfully detained under purported Covid rules.

Background

The claim was brought by six asylum seekers who were accommodated in Napier Barracks between September 2020 and February 2021. All of the Claimants were vulnerable victims of trafficking and/or torture, who experienced a deterioration in their mental health as a result of their accommodation at Napier Barracks and were transferred to alternative accommodation after legal proceedings were initiated.

The Court heard evidence that:
the Home Secretary decided to use dormitory accommodation at the barracks despite advice from Public Health England that it was not safe to do so during the COVID-19 pandemic. The precautions which were taken were completely inadequate to prevent the spread of Covid-19 infection and this resulted in a widespread COVID-19 outbreak which was "inevitable";
the Claimants were exposed to an unacceptable fire risk as there were serious concerns about fire safety which had not been adequately addressed;
the Barracks felt "like a detention centre or prison camp";
there were inadequate safeguarding arrangements at the Barracks, with a third of residents feeling suicidal;
there were fundamental failures of leadership and planning by the Home Office, which had led to dangerous shortcomings in the nature of the accommodation and poor experiences for the residents.
Judgment
In upholding the claim, the Court found that the accommodation at the Barracks did not comply with section 96 IAA 1999 read with Directive 2013/9/EC, which sets out "minimum standards" for reception of asylum seekers ("the RCD"). In finding that the Home Secretary had acted irrationally, Mr Justice Linden stated that:
"The Defendant's proposition has to be that she met the minimum standards of the RCD and reached a rational view that the Barracks were adequate despite the Claimants' heightened vulnerability as asylum seekers which subsequently led to them being transferred out, despite the fact that the Barracks were reminiscent of a detention centre, despite the living conditions, which were basic at best, and the number of others who were to be resident there, despite the fact that they were likely to stay there for months, and despite the fact that they would be running risks of Covid-19 infection and death or injury from fire which the PHE and CPFSI respectively regarded as unacceptable. That is not a proposition which I can accept".
The Court also found that the process for selecting people to be accommodated at the Barracks was flawed and unlawful, both in relation to (a) the initial decision to transfer asylum seekers to the Barracks, and (b) the monitoring or review of suitability post transfer. Mr Justice Linden found that there were significant numbers of people living at the Barracks, including the Claimants, for whom such accommodation was unsuitable as defined by the Home Secretary's own suitability assessment criteria. On the evidence, the levels went beyond a few aberrant cases which could have resulted from human misjudgement or error.
Finally, the Court found that from 15 January 2021 when an instruction was given that residents were not to leave Napier Barracks until they were allowed to leave, the Claimants were unlawfully detained both at common law and under Article 5 of the European Convention on Human Rights.
Future use of the Barracks
Despite emptying Napier Barracks in early April 2021 and ongoing concerns from senior public health officials that the site can never be made COVID-19 secure, on 9 April 2021 the Home Secretary began re-filling the barracks. There are currently over 265 residents again sleeping in dormitories of up to 12 people and we understand that the intention is to refill the barracks to over 300 residents.
Since 9 April 2021, over 45 people have already been transferred out of the Barracks on the grounds of vulnerability following the threatening or issuing of legal proceedings, indicating that there is still no adequate screening process in place.
As Mr Justice Linden noted in his judgment, whether "improvements will address the fundamental issues in relation to the use of the Barracks to accommodate asylum seekers remains to be seen".
We have not yet been informed whether the Home Secretary will seek to appeal the judgment.
Sue Willman and Emily Soothill, Solicitors of Deighton Pierce Glynn commented:
"Based on government evidence, the High Court has found that the Home Secretary acted both unlawfully and irrationally in accommodating our clients at Napier Barracks, placing them at risk of a fire and contracting COVID-19, both of which happened. People seeking asylum are more vulnerable to physical and mental illness. They have the right to be treated with dignity and should not be accommodated in detention-style barracks. Almost 300 people are still accommodated at Napier and we urge Priti Patel to close the Barracks once and for all".
Jennifer Blair from the Helen Bamber Foundation legal team commented:
"The government moved people in need of support into Napier camp contrary to public health advice and without proper planning. This legal case is very important for shining a light on the conditions in the camp. As set out in the judgment, the site cannot be made COVID secure as it is used at the moment, and the conditions are unsafe. People seeking asylum require care and support to promote recovery, whereas Napier barracks is causing harm to survivors of torture and modern slavery. It is outstanding that the claimants in this case have now received justice, but the camp needs to be closed to protect the hundreds of people forced to live there at the moment."
Deighton Pierce Glynn represented four of the Claimants and two of the Claimants were represented by Matthew Gold Solicitors. Liberty and The Joint Council for the Welfare of Immigrants intervened by way of written submissions.
Counsel instructed by Deighton Pierce Glynn were Tom Hickman QC of Blackstone Chambers and Leonie Hirst of Doughty Street Chambers, with initial assistance from Adam Wagner of Doughty Street Chambers. Shu Shin Lu and Antonia Benfield of Doughty Street Chambers were instructed by Clare Jennings of Matthew Gold Solicitors. Zoë Leventhal of Matrix Chambers, Ben Amunwa of The 36 Group, and Admas Habteslasie of Landmark Chambers were instructed by Liberty, and Sonali Naik QC and Ali Bandegani of Garden Court Chambers were instructed by Freshfields on behalf of JCWI.