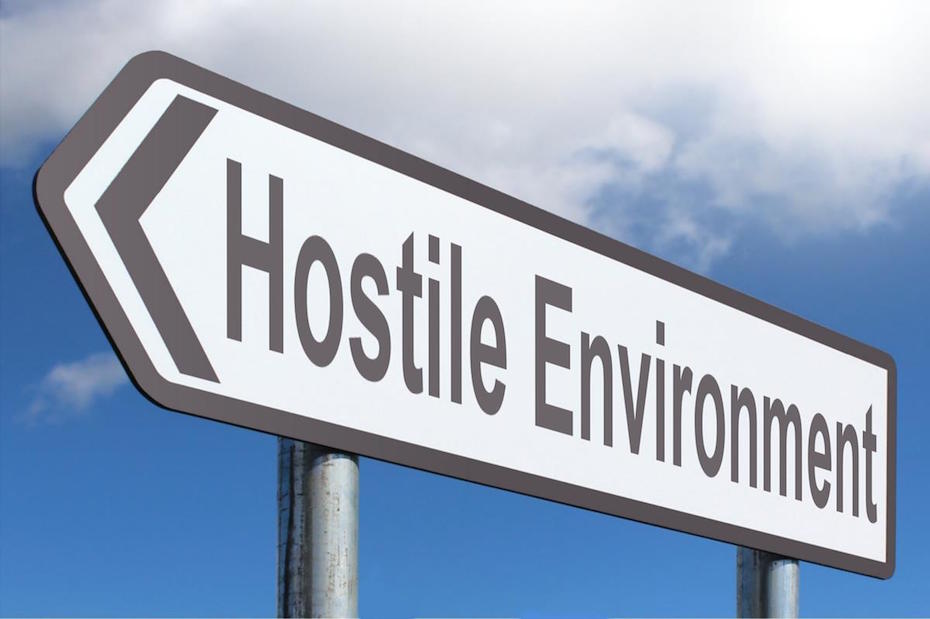 05 May

Home Office faces High Court challenge over legality of 'no recourse to public funds' policy

On Wednesday 6 May, an 8-year-old British boy – supported by his mother – will take the UK Home Office to court over its policy of denying families like his access to the welfare safety net.

The 'no recourse to public funds' policy, as it is known, was introduced in 2012 as part of the 'hostile environment', and has led to thousands of black British children growing up in abject poverty, because their migrant mothers are denied the same state support that other low-income families can claim.

The family bringing the challenge – who are not being named – are supported by The Unity Project, a charity set up three years ago to support those facing destitution as a result of NRPF.

Project co-ordinator Caz Hattam says:

'Since The Unity Project was set up three years ago, we've seen how the policy traps families in poverty. People are forced into debt as they try to keep themselves afloat, and left living in overcrowded, unsafe and insecure housing. The people we work with are mainly single mums with young children, doing low paid but essential jobs, like carework and cleaning. The covid-19 outbreak has only made their situations more urgent and desperate.'

This week's high court case is just the latest in a series of legal challenges brought by public law firm Deighton Pierce Glynn (DPG) over NRPF. MPs and children's and other charities have also added their voices to calls for it to be scrapped.

Since 2012, a 'NRPF condition' has been imposed on all migrants granted the legal right to live and work in the UK on the basis of having strong ties to this country. In 2014, legal action by DPG forced the Home Office to allow those facing destitution to apply for a 'change of conditions' to allow them access to welfare support. In another concession earlier this month, the government was ordered by the court to comply with its duties under the Equality Act by publishing an updated 'Policy Equality Statement' to look at the impact of NRPF on people with 'protected characteristics'. These characteristics include things such as disability, which means that people are unable to work enough hours to support themselves without additional help from the state.

Despite these important concessions, NRPF continues to trap families in dire poverty, and a long-promised review of the policy by the Home Office published in April 2020 has led to no significant changes.

DPG partner Adam Hundt says:

'For too long the Home Office has avoided scrutiny of its policy by preventing cases from coming before the Court. We have shown the Home Office the grotesque suffering its policy causes, but it is now clear that they simply do not care about the lives they are destroying. We hope that the Court will now finally act to ensure no further families suffer in this way.'

Project 17, a charity which supports migrant families facing poverty, is intervening in the case, and is represented by Public Law Project.

Project 17 director Abi Brunswick says:

"The no recourse to public funds condition is responsible for creating homelessness and severe poverty among thousands of households. It disproportionately affects people who are already discriminated against because of their race, nationality and gender. We are intervening in this case to demonstrate that support provided by local authorities under section 17 of the Children Act 1989 is not a sufficient safety net to protect families excluded from mainstream benefits and social housing. Section 17 support is incredibly difficult for families to access, and those who do manage to often receive support that fails to meet their basic living needs. We believe that everyone needs access to public funds, and our research shows that the suffering caused by the NRPF condition is even more acute as a result of the pandemic."

For more information, contact Fiona Bawdon, fiona@impactsocialjustice.org.

The barrister representing our clients is Alex Goodman of Landmark Chambers, instructed by DPG partner Adam Hundt, partner Ugo Hayter and trainee solicitor Althia Stephens.