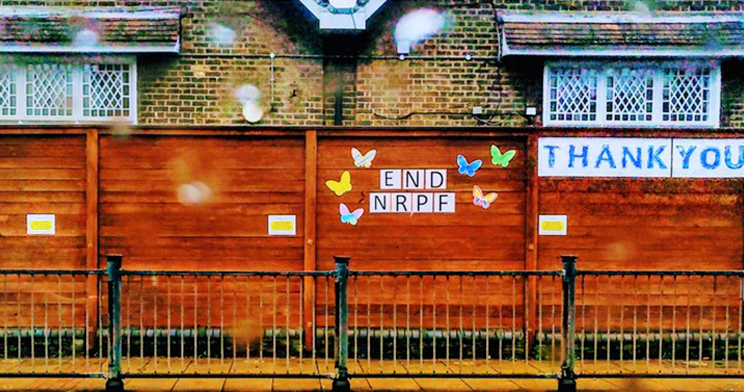 06 Mar

Home Office's 'No Recourse to Public Funds' (NRPF) policy found unlawful for the fifth time in five years

The High Court has again declared that the government's NRPF policy is unlawful, this time because it breaches disability discrimination laws.

Two cases brought by clients of ours and supported by The Unity Project, RAMFEL and Impact: Law for Social Justice, were due to be heard by the High Court on 21 February 2023.

In both cases the applicants needed recourse to public funds to supplement their income because they could not earn enough as a result of their/their family members' disabilities. The Home Office did not consider the disability-related needs lawfully when processing their applications to have the NRPF condition lifted from their limited leave to remain, and instead insisted that the applicants provide exhaustive evidence to 'prove' that they were destitute, evidence that is very difficult for anyone to provide and even more so for people living or caring for someone with disabilities.

Shortly before the hearing the government conceded that the Immigration Rules and associated guidance are unlawful because they fail to comply with the Equality Act and fail to make it clear that the NRPF condition can be lifted even if a person is not destitute or imminently destitute, if they require recourse because of a disability or other exceptional circumstance. The Order was approved on 15 February 2023 by a High Court judge.

The Immigration Rule (GEN 1.11A) and associated guidance must now be amended. Until that happens, if anyone with limited leave to remain under the family route who requires public funds because of a disability (not necessarily theirs – it could be for example that their ability to work as many hours as they need is curtailed by caring responsibilities) is told by the Home Office that they cannot access public funds, that decision is likely to be unlawful. Similarly, applicants seeking the lifting of the NRPF condition from their limited leave to remain because they require recourse to public funds due to a disability should not be required to demonstrate that they are destitute or imminently destitute.

The case is another big step forward in the fight against the NRPF policy. 3 years ago applicants could only get recourse to public funds if destitute and would be moved from the 5 year to the 10 year route to settlement if they weren't already on it. Now applicants can have the NRPF condition lifted or not imposed if they are imminently destitute (following the case of W), if not destitute but their child's welfare requires it (following the cases of ST and AB) or if a disability or other exceptional circumstance requires it (following these cases). They can also stay on the 5 year route whilst doing so, thanks to other cases and campaigning by many organisations, not least The Unity Project.

The case was covered by Sky News on 4 March 2023:

We are very thankful for the work done on these (and many other) cases by our clients' barrister, Ben Amunwa of the 36 Group.