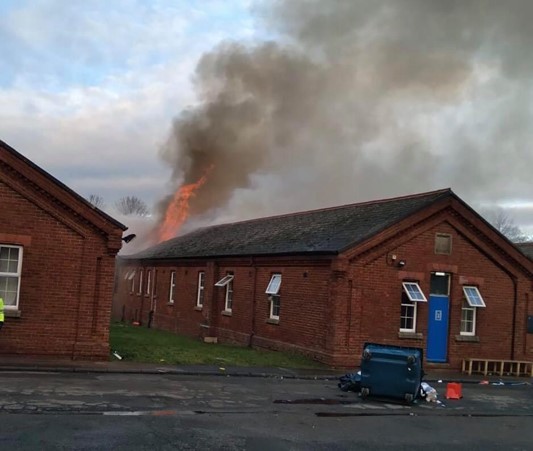 13 Apr

Napier Barracks trial starts on 14 April 2021

On 14 and 15 April 2021, a High Court judge, the honourable Mr Justice Linden, will consider whether the Home Secretary acted unlawfully in housing asylum-seekers at Napier Barracks in Kent. Because of social distancing, the judge and lawyers will be in Court and the public may attend by video link.

The six Claimants argue that the accommodation was inadequate, a breach of the Defendant's own policies, risked of a breach of the Human Rights Act, Articles 2, 3 and/or 8 of the ECHR, and that the asylum-seeker were unlawfully detained for a period due to a curfew and instructions not to go out at certain times, with a padlock and security guard at the gate.

On 2 February 2021, the High Court granted release and a fast-tracked timetable in NB v SSHD (CO/312/2021) and ruled that DPG's client, a potential victim of trafficking, had made a strong prima facie case that the accommodation at Napier Barracks was wholly inadequate for him. The judge highlighted the "prison-like" conditions at Napier and the risk of COVID-19 infection.

In mid-January 2021 there was a COVID-19 outbreak which resulted in nearly 200 residents contracting COVID-19. A fire at the end of January left the barracks for a number of days with very limited electricity, no hot water or heating despite freezing temperatures, and limited food and drinking water.

At a permission hearing on 16 February 2021, the Home Secretary conceded that permission should be granted for the case to go ahead.  The judge heard about advice from Public Health England that the dormitory-style accommodation at Napier barracks, which holds up to 28 men in a single block, was not suitable during the pandemic.

The Home Office has announced that it will continue using the barracks as asylum accommodation until at least September 2021. After transferring former residents out, Home Office last week started housing asylum-seekers there again.

Sue Willman solicitor of Deighton Pierce Glynn stated: "Asylum-seeker clients living at Napier all winter said they felt unheard and forgotten about. This week's trial is a chance to hear about what they experienced. We hope the judge will conclude that the conditions in the barracks were unlawful because they violate the right of anyone seeking asylum in the UK to a basic standard of living and humane treatment".

For access to the hearing by video link, please contact the Administrative Court. The judgment will be provided on our website once it is available.

The Claimants are all anonymised pursuant to Court Order and cannot be identified for legal reasons related to their asylum claims. The case references are: NB v SSHD CO/312/2021, M & F v SSHD CO/329/2021, OMA v SSHD CO/397/2021, XD v SSHD CO/354/2021, YZM v SSHD CO/402/2021.

Sue Willman, Emily Soothill, Ahmed Ali and Rosa Potter from Deighton Pierce Glynn are instructed by the First to Fourth Claimants (NB, M, F and OMA). Counsel instructed in those claims is Tom Hickman QC of Blackstone Chambers and Leonie Hirst of Doughty Street Chambers.

Matthew Gold & Co Solicitors are instructed by the Fifth and Sixth Claimants (XD and YZM) and Counsel instructed in those claims is Shu Shin Lu and Antonia Benfield of Doughty Street Chambers.

Liberty and Joint Council for the Welfare of Immigrants ("JCWI") have both been permitted to file written interventions in the proceedings. Zoë Leventhal of Matrix Chambers, Ben Amunwa and Admas Habteslasie are instructed by Liberty. Sonali Naik QC and Ali Bandegani of Garden Court Chambers are instructed by Freshfields on behalf of JCWI.